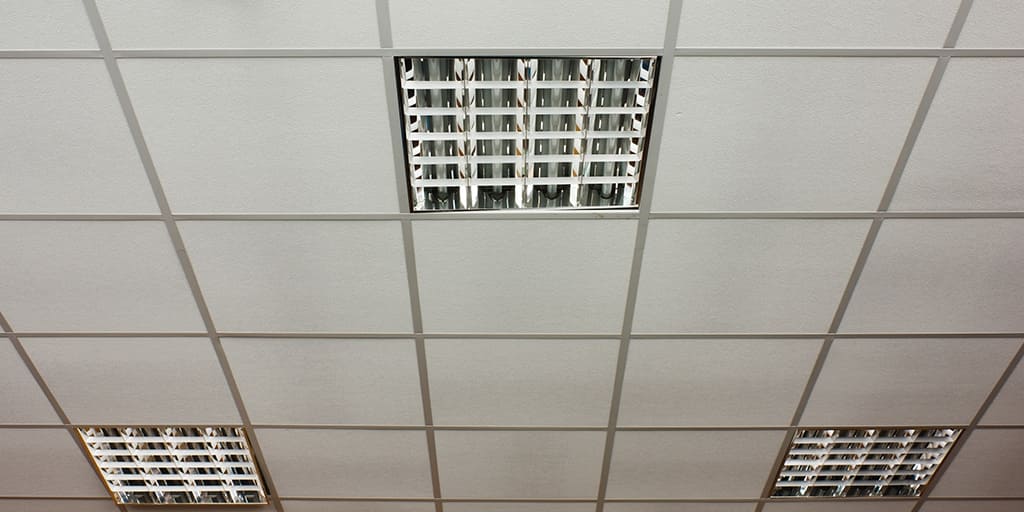 It is estimated that 5 to 10 percent of ceiling tiles in the United States contain asbestos – which begs the question: "What do asbestos ceiling tiles look like?"

Unfortunately, the answer might not be so simple. Asbestos tiles come in several forms, and asbestos itself is invisible to the naked eye. Still, there are some telltale signs to help you answer: "What does asbestos ceiling look like?"

Let's discuss how to recognize asbestos ceiling tiles, and how to handle them once you find them.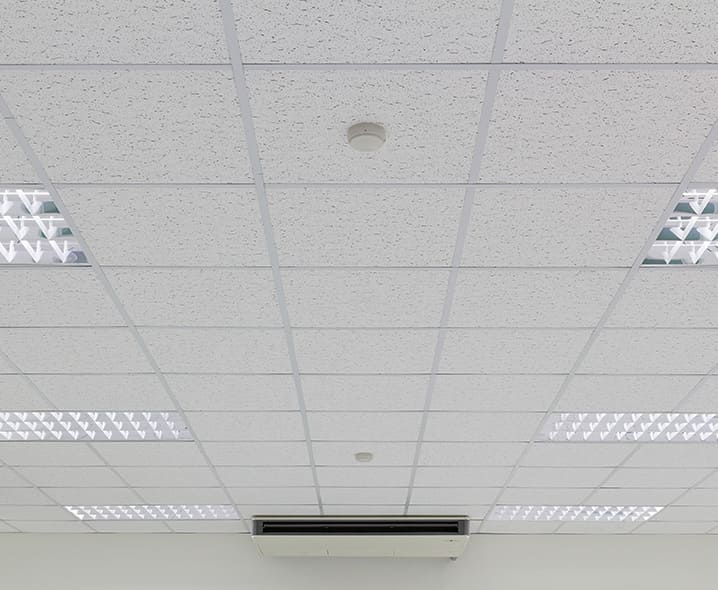 What are asbestos ceiling tiles?
Asbestos ceiling tiles are tiles made of asbestos fibers bonded to vinyl or other hard materials. Sometimes, the adhesive backing used to install the tiles contains asbestos fibers as well. 
Asbestos ceiling tiles were popular in construction because asbestos is resistant to heat, electricity, and corrosion. It provided good insulation and fireproofing, and was durable and affordable. 
For these reasons, asbestos ceiling tiles were commonly used in schools, hospitals, warehouses, and even homes. These ceiling tiles are no longer in circulation because, unfortunately, it was found that the fibers caused severe lung issues and even cancer if inhaled. 
That's why it's important for your health and safety to be able to answer the question: "What do asbestos ceiling tiles look like?" 
Let's discuss ways you can identify these harmful tiles in your building. 
What do asbestos ceiling tiles look like?
It is often difficult to identify asbestos ceiling tiles simply by looking at them. To know for sure if your tiles contain asbestos, it is best to contact a professional asbestos removal company to have them tested.

However, there are some signs you can look for to help you determine if testing is necessary. 
Visual: What do asbestos ceiling tiles look like? Well, they are generally light in color with mild texturing, a powdery appearance, and small pinhole markings. They are square or rectangular in shape, and come in 2 x 2 or 2 x 4 sizes. 
Location: In commercial buildings, asbestos-containing ceiling tiles were commonly used, so it's important to check everywhere. In homes, they were used in drop ceilings in kitchens and basements to cover ductwork. You should start there when searching for asbestos ceiling tiles.
Age: One of the easiest ways to guess if your ceiling tiles contain asbestos is to check the age of the tiles. Look for a manufacture date on the tiles. There should be a stamp on the back of the tiles, or perhaps you have records of installation or leftover tile packaging somewhere. 
If the tile was manufactured between 1920-1978, there is a good chance it could contain asbestos. Homes built from the 1950s – 1980s are especially likely to have these tiles. 
If your home was built after the mid 1980s, or the whole ceiling was renovated around that time, then you should not have asbestos ceiling tiles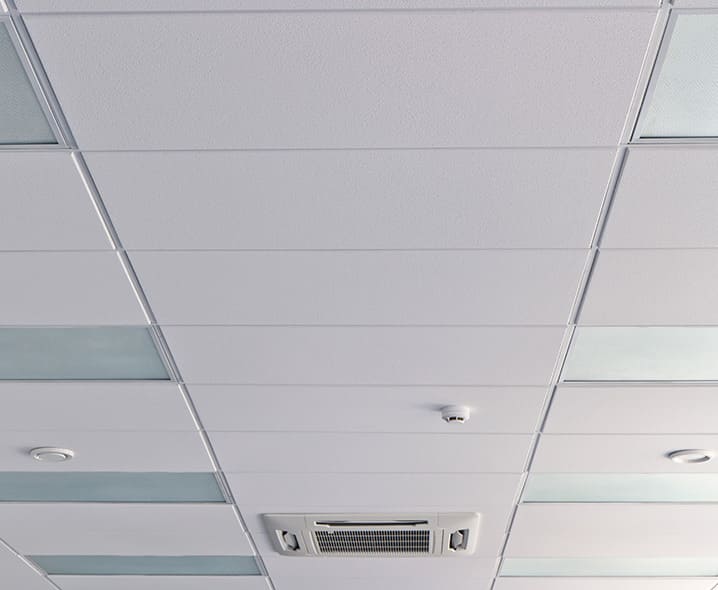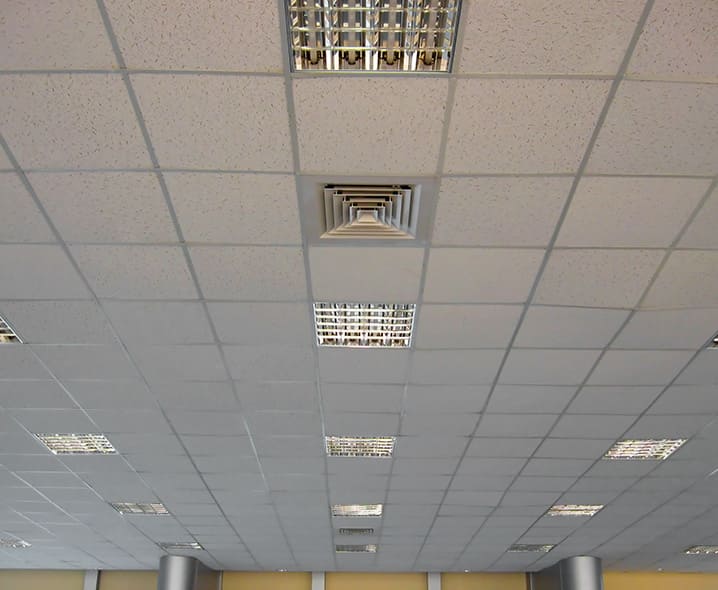 Company: One last thing to check is a statement from the manufacturer. If you know what company made your ceiling tiles, they should have statements on their websites showing whether or not asbestos was ever used in their products. 
Some companies that are known to have used asbestos include: 
Flintkote Company

National Gypsum

Owens-Corning Fiberglas

United States Gypsum
What should I do if I have asbestos ceiling tiles? 
If you have asbestos ceiling tiles in your building, it's important to leave the encapsulation and removal to professionals. Attempting to remove the tiles yourself could be extremely hazardous to your health. 
Asbestos Removal PRO offers free quote and consultation on asbestos ceiling tile removal. If you would like to schedule a professional asbestos test or consultation, contact our friendly team today.
Our locations for asbestos removal services
Metro Atlanta, GA
Asbestos Removal PRO
3338 Peachtree Rd, Unit 2104
Atlanta, GA 30326
Phone: 404.456.6438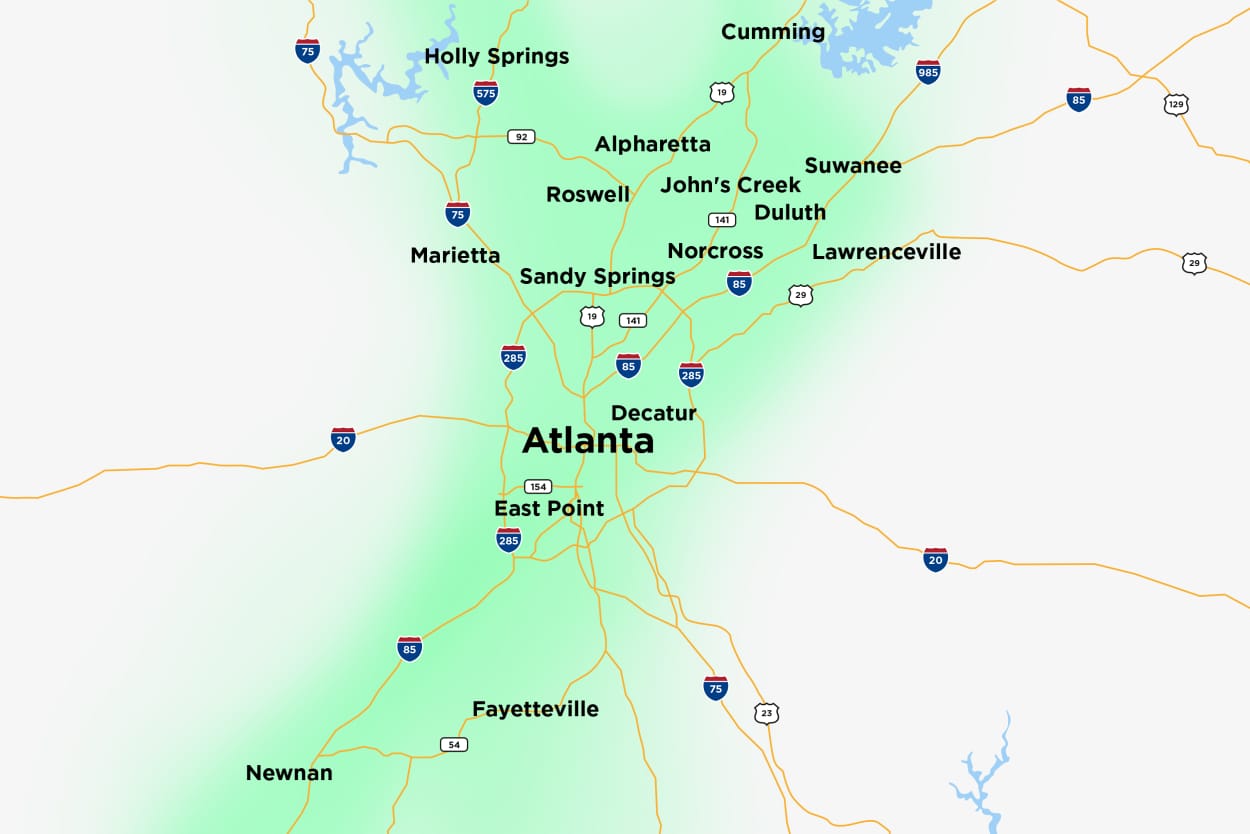 South Florida
Asbestos Removal PRO
827 NW 47th St,
Miami, FL 33127
Phone: 305-699-2565