We might enjoy mold in our cheese, but we certainly don't enjoy it on our walls. Unfortunately, if there is any prolonged dampness in your home from leakages or poor air circulation, mold finds a way of growing in the most remarkable places. 
One of the best ways to deal with it is remediation – but what is mold remediation, and when is it necessary? Why is mold such an issue to begin with? 
Let's take a look at why mold is a problem, what mold remediation is, and how mold remediation is carried out by licensed contractors like the ones at Asbestos Removal PRO.  
Why is mold in your home an issue?
Prolonged exposure to mold can have negative side effects on your health, from itchy eyes to headaches to breathing issues. Even if mold doesn't appear to be affecting you, it will always be an issue on inspection reports if you try to sell your property. 
Mold can survive even the harshest conditions, and once it appears, it's there to stay. When mold is cleaned up and dried, it doesn't die – instead the mold spores simply lie dormant. Because of this, there is no true way to remove mold 100%. What you can do is remediate it.
But what is mold remediation? Let's take a look at the top solution for mold in your home. 
What is mold remediation?
Mold remediation is a multi-step process to control mold outbreaks in your home. Not only will mold remediation clean up current mold growth, it will help stop mold from growing back in the future. 
Mold remediation should not be undertaken by just anyone. It is best to hire a certified mold remediation specialist who can properly find and control mold without safety risks or cross-contamination in your building.
But what is mold remediation exactly, and what are the steps your specialist will take?
How to remediate mold
Mold remediation is done in five simple steps. 
1. Inspection
The contractor will take samples to determine the type of mold in your home and the best way to control it. They will thoroughly search your property for affected areas. 
2. Containment
All of the areas containing mold will be sealed off with physical barriers. Heaters and cooling systems will be shut off to prevent the spread of mold spores throughout the house.
3. Filtration
High-efficiency air filters will be used to remove any active spores from the house. HEPA-filtered vacuums can also be used to pick up any spores that have settled onto surfaces in your building.
4. Clean up 
Existing mold growth will be treated with antifungals to prevent more mold from growing. If mold has grown deep into wood or porous walls, some areas may need to be removed and replaced. Once this is complete, the whole work site will be sanitized thoroughly. 
5. Prevention
After the job is done, the cause of the mold needs to be addressed. If it's a leak in the roof or drainpipes, or excessive humidity from a bathroom, these issues will need to be amended to prevent mold outbreaks from reoccurring. 
Can you stay in home during mold remediation?
You don't always need to leave your home during mold remediation. It will depend largely on the size of the project. If the whole home is affected, or all your bathrooms are contaminated, you will want to find another place to stay. 
Speak with your mold remediation contractors to learn more about the details of your project so you can make a decision for yourself. 
Stop mold in its tracks
Asbestos Removal PRO offers free quotes and consultations on our mold remediation services. Reach out to our team today to learn how our licensed contractors can help you contain any mold in your home. 
Our locations
Metro Atlanta, GA
Asbestos Removal PRO
3338 Peachtree Rd, Unit 2104
Atlanta, GA 30326
Phone: 404.456.6438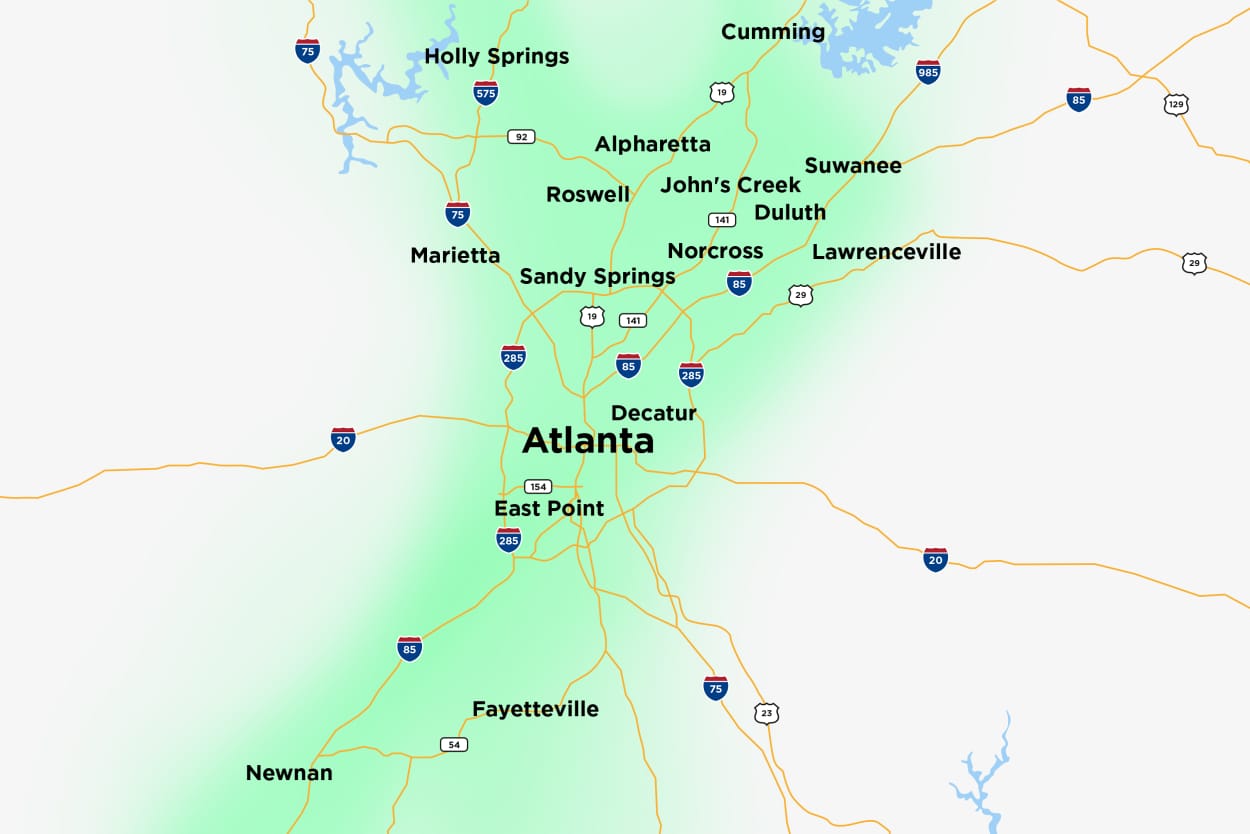 South Florida
Asbestos Removal PRO
827 NW 47th St,
Miami, FL 33127
Phone: 305-699-2565