Disaster can strike at the most unexpected times. This is especially true in Atlanta, where the weather is volatile and one storm could send a tree careening into your property. But you may be surprised to find that the worst danger from fallen trees might not come from the trees at all. That's because fallen tree removal and asbestos exposure can come hand in hand. 
If you need fallen trees removed from your property, you might need to hire more than just a tree service. If the tree has damaged an area of your home or property that contains asbestos, it's important to call a professional asbestos removal service right away to protect the health of you and the tree removal workers.  
Why is asbestos exposure dangerous?
Asbestos exposure has been proven to cause lung disease, asbestosis, pleural plaques, and mesothelioma cancer among other issues. Once asbestos fibers are in your body, there is no way to remove them – and no amount of asbestos exposure is considered safe. 
If a fallen tree has hit an older property, then fallen tree removal and asbestos exposure should be considered with equal importance. If any asbestos containing materials on your property have been disturbed, it's important to clear the property of any asbestos before tree removal or structural repairs, as you or the workers could be exposed to the harmful fibers.
Does my property contain asbestos? 
Asbestos was popular in construction up until the 1980s, so if your home was built before that time, there is a good chance that one or more materials in the roof, insulation, walls, or flooring contains asbestos. 
Asbestos fibers aren't visible to the naked eye, so the only way to know for sure if your property contains asbestos is through asbestos testing. Asbestos Removal PRO offers free quotes and consultations on all our asbestos testing and removal services in the greater Atlanta area. 
Will homeowners insurance cover asbestos removal after fallen tree damage? 
Home insurance does not generally cover asbestos removal, but in the case of fallen tree removal and asbestos exposure, it just might! That's because your insurance covers loss or peril damage, which can include repair from falling trees. 
The health of the tree may play an important factor in whether or not your homeowners insurance will cover the damage. If the tree was otherwise healthy before suffering from wind, snow, or lightning damage, it will likely be covered. If you had a rotting tree on your property, you will probably be responsible for the cost of the damage. 
If the peril is covered by your insurance, they may cover the full repair amount, including asbestos removal costs. This is something you will need to discuss and confirm with your insurance provider. 
If asbestos removal is not covered by your insurance, don't try to remove it yourself – the risk to your health is simply not worth it. Leave it to the licensed contractors at Asbestos Removal PRO, who know how to safely encapsulate and remove asbestos containing materials.
Contact our asbestos removal professionals today 
If you are a property owner who is concerned about fallen tree removal and asbestos exposure, reach out to the team at Asbestos Removal PRO today for your free quote and consultation. We can send out a contractor straight away so we can get you safely back into your home as quickly as possible. 
Or, if you are a tree removal professional looking to partner with an asbestos removal service in Atlanta, please give us a call! We always enjoy working with our local businesses. 
Metro Atlanta, GA
Asbestos Removal PRO
3338 Peachtree Rd, Unit 2104
Atlanta, GA 30326
Phone: 404.456.6438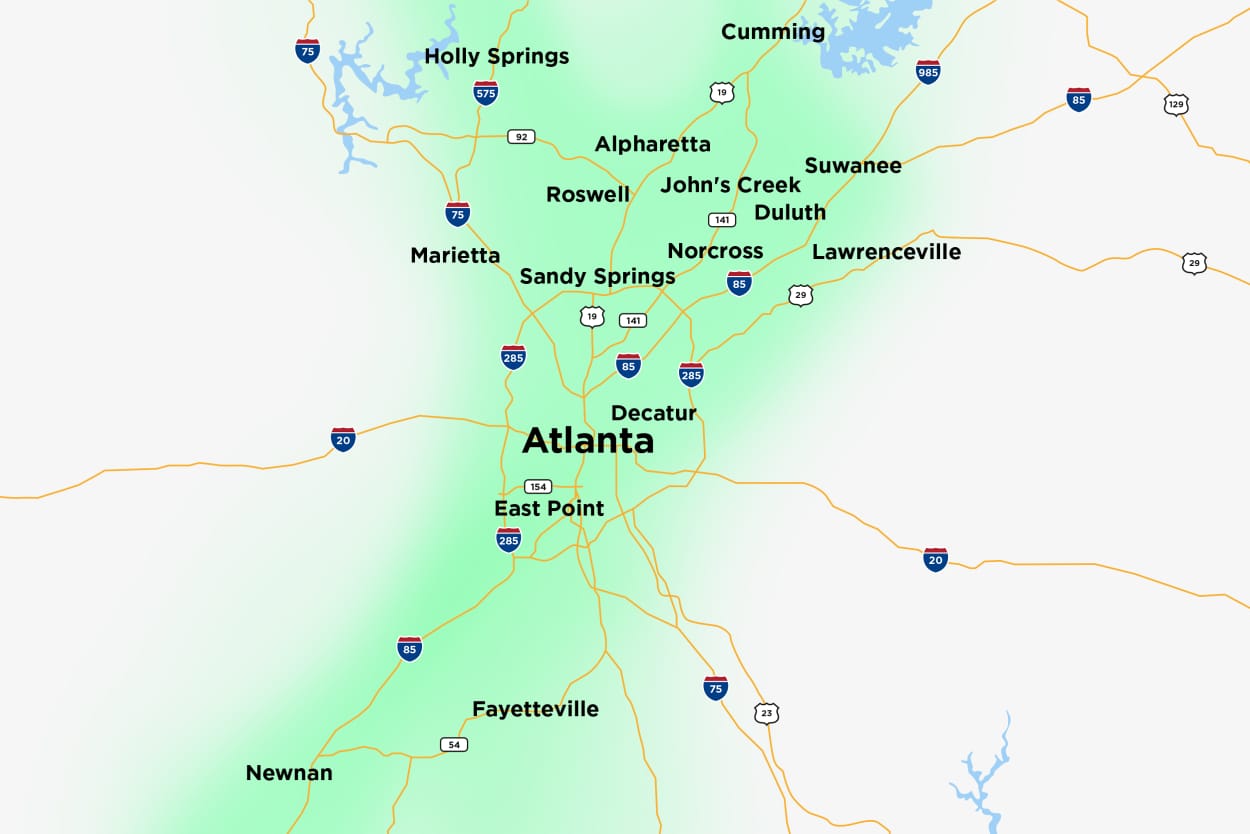 South Florida
Asbestos Removal PRO
827 NW 47th St,
Miami, FL 33127
Phone: 305-699-2565