Certified Asbestos Company by the State of Georgia
Professional Asbestos Removal in Atlanta, GA and Nearby Cities
Certified Asbestos Removal in Atlanta, Georgia
Asbestos is a natural fibrous mineral that can become airborne and pose serious health risks that can cause illness or death. If you suspect your home or place of business contains one or more asbestos materials, it's important to consult professional asbestos abatement contractors.
Asbestos Removal PRO offers a team of professionals who are trained and certified in asbestos removal and disposal. We fully meet all regulatory standards and are licensed as an Asbestos Contractor Firm to remove and encapsulate asbestos material.
For a Free Estimate & Consultation Call Us at 404.456.6438 or Click Here to Send Us a Message Now
When does asbestos become dangerous?
Asbestos containing materials are dangerous to your health when the fibers become airborne. This can be caused by breakages during remodeling or demolition, water damage, maintenance, or from wear and tear over time in old buildings.
When the asbestos fibers spread throughout the air, they can cause asbestosis, lung cancer, and other illnesses. The removal of asbestos is important in order to maintain a healthy environment for all the occupants of your space, whether asbestos is present in your home, office, school, or commercial building. It is important that certified professionals handle the removal of asbestos.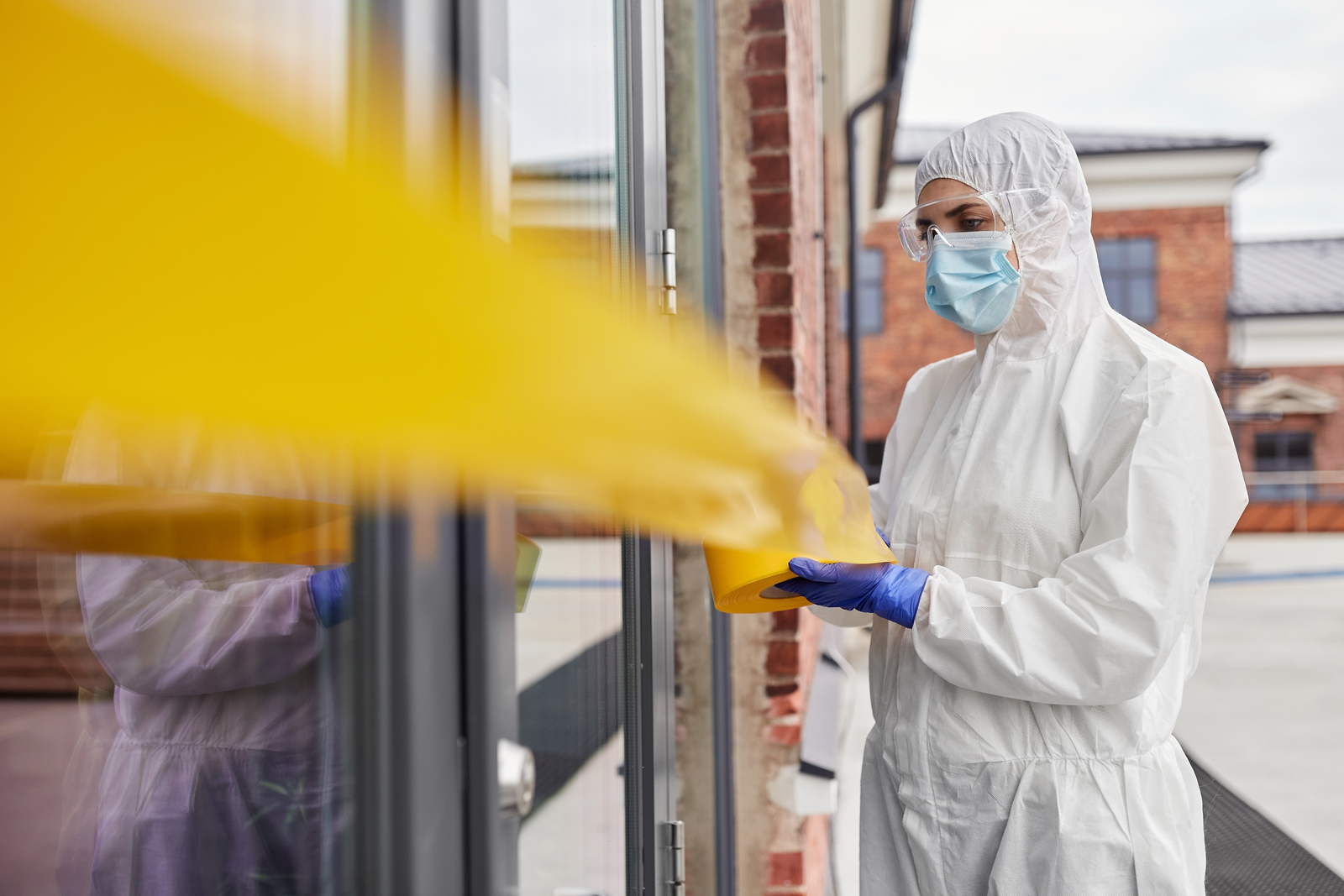 How can I tell if my building contains asbestos?

Asbestos fibers are too small to see with the naked eye. The only way to identify the presence of asbestos is through testing. Asbestos Removal PRO can offer accredited laboratory tests that can confirm whether or not asbestos is present in your building, and if asbestos removal is required.
If you are concerned that there might be asbestos in your building, we can send out one of our contractors for an inspection. If it is determined that you need asbestos removal, we offer free quotes and consultations on our services.
We are certified asbestos removal contractors
Asbestos removal should be performed by trained, certified contractors. All sampling, inspection, asbestos removal, encapsulation, or abatement work regarding Asbestos Containing Material (ACM) must be performed by licensed personnel in strict compliance with all federal, state, and local regulations.
Proper protective measures need to be taken in order to ensure the safety of the people who will be breathing the air in the affected area. Asbestos Removal PRO offers our clients services that meet the requirements of the Georgia Department of Natural Resources regulations.
Asbestos removal services
Our most popular asbestos removal services include the removal of:
Asbestos Siding
Asbestos Roof
Asbestos Floor and Tile
Asbestos Popcorn Ceiling
Asbestos Piping
Asbestos Vermiculite Insulation
Contact us today for a free quote and consultation
To learn more about our services and our certified team of contractors, call us today at 404.456.6438 or send us a message online. Your health and safety is our priority, that's why we have a commitment to work efficiently and remove asbestos in a responsible, health-conscious manner.
Mario Ramirez
If we are on a call please send us a text message and we will get back to you ASAP.