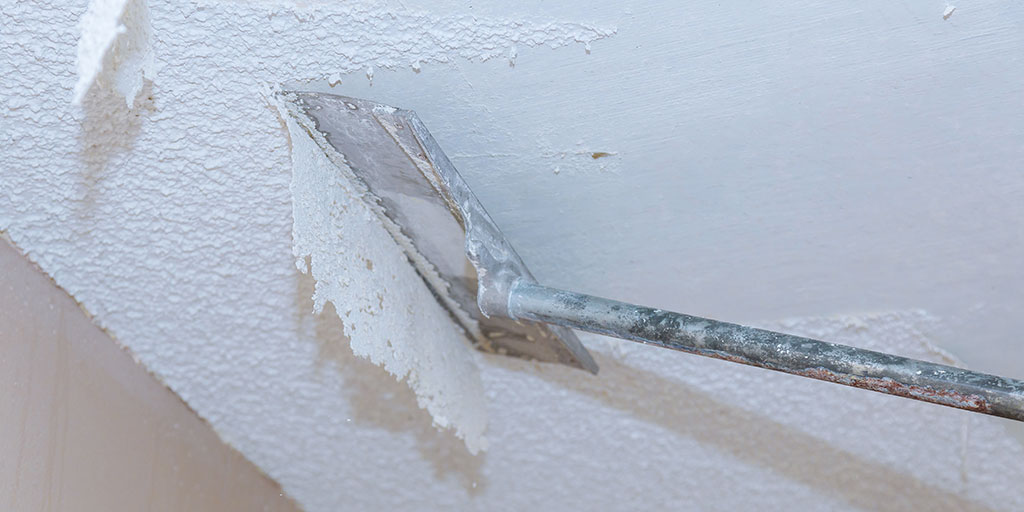 If you just bought a new property with a popcorn ceiling, or are ready to upgrade your old abode, you're probably looking to get rid of the stippled ceiling. Unfortunately, it's not as simple as scraping off the spray coating. That's because popcorn ceilings regularly contain asbestos fibers. But how to tell if popcorn ceiling has asbestos? And what should you do about it?
Popcorn ceilings are easy to spot with their bumpy texture reminiscent of styrofoam, but learning how to tell if popcorn ceiling has asbestos in it isn't as easy as a simple visual inspection. Let's discuss the easiest ways to learn how to tell if popcorn ceiling has asbestos in it, and how to find out if asbestos fibers are present in your own textured ceiling. 
How to tell if popcorn ceiling has asbestos in it
Also referred to as stucco or cottage cheese ceiling, spray-on popcorn ceilings were widely used in the U.S. throughout the 20th century. This textured spray coating was popular as a simple way to conceal imperfections, and for its soundproofing and fireproofing properties. Alas, some of these preferable qualities were often thanks to asbestos. 
Asbestos fibers are naturally insulating against sound and temperature fluctuations, but they can also prove deadly when inhaled. As such, it's important to know how to tell if popcorn ceiling has asbestos in it before scraping it off!
After asbestos fibers were banned from spray-on coatings in 1978, companies began to make popcorn ceilings from paper fibers. That being said, suppliers were still allowed to sell their existing inventory of asbestos-containing products after 1978, which means that hazardous popcorn ceilings were being installed in homes well into the 1980s. 
If your property has popcorn ceilings and was built or renovated between 1920-1985, there is a good chance that your ceiling contains asbestos. While these fibers are generally harmless while undisturbed, natural disasters, wear and tear, and construction projects can all cause the fibers to go airborne – leaving those in the vicinity at risk for mesothelioma cancer and worse. 
If your ceiling contains popcorn ceiling tiles, you can look for an item number or company information for the ceiling tile. You should be able to get information about that batch of tiles to determine if asbestos was used in their construction, as companies are legally required to disclose previous use of asbestos. 
Unfortunately, for a simple spray-on coating, you don't have this luxury. There is no way to tell if your ceiling contains asbestos without official testing – so then the question becomes how to test popcorn ceiling for asbestos!
How to test popcorn ceiling for asbestos
How to test popcorn ceiling for asbestos is really quite simple, but the process depends on where you live. Some states and areas allow you to do your own collection of ceiling samples, while others require you to hire a professional asbestos removal company to test your ceiling. 
At Asbestos Removal PRO, we are fully equipped to help you test your ceiling for asbestos fibers. Even if you can legally collect the samples yourself, we always recommend deferring to professionals, as improper sample collection can be extremely harmful for you or your family. 
A certified asbestos removal contractor can safely collect samples of popcorn ceiling from different areas of your house. These samples will be sent to a special lab that is specifically licensed to test for asbestos. Once you've confirmed that your popcorn ceiling does, in fact, contain asbestos, our team can help you through the entire process of safely encapsulating or removing your popcorn ceiling.
Metro Atlanta, GA
Asbestos Removal PRO
3338 Peachtree Rd, Unit 2104
Atlanta, GA 30326
Phone: 404.456.6438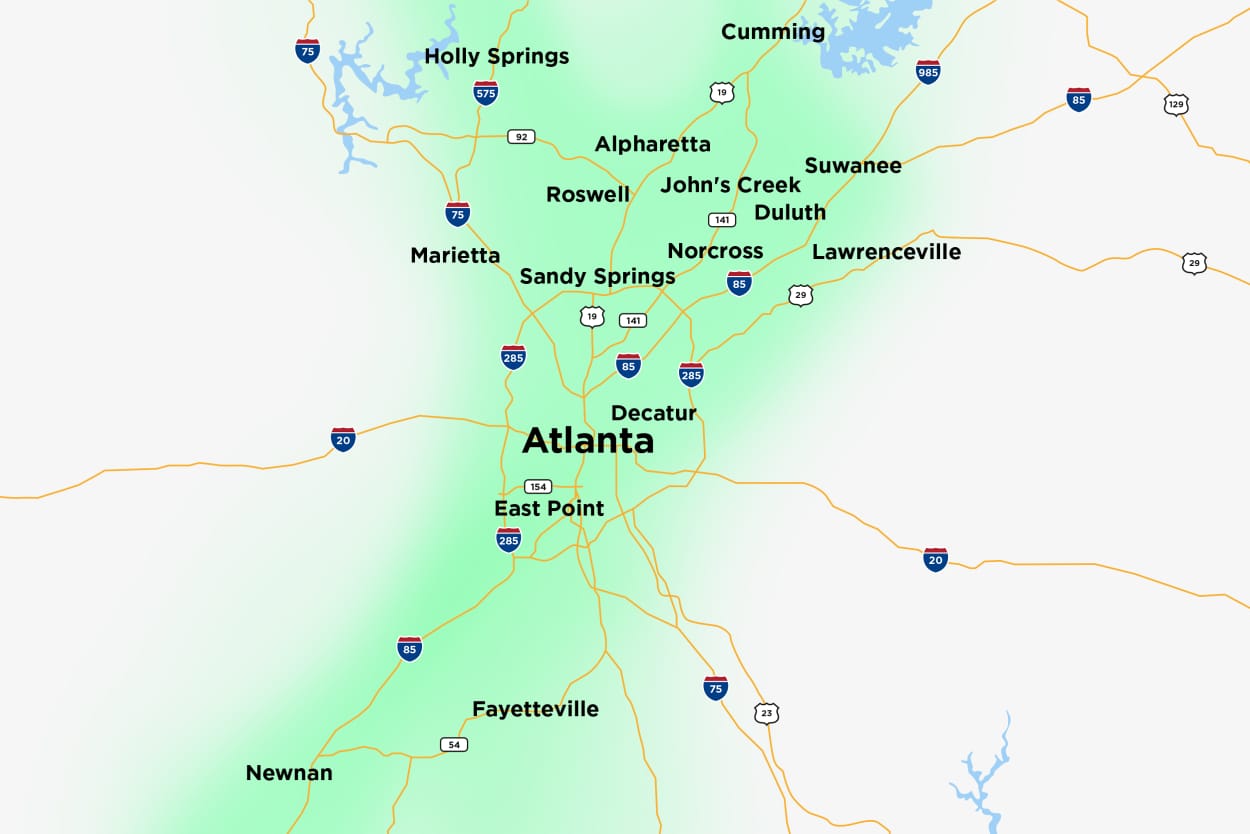 South Florida
Asbestos Removal PRO
827 NW 47th St,
Miami, FL 33127
Phone: 305-699-2565