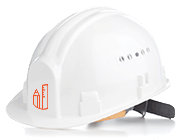 Asbestos Removal Company in South Florida
Licensed Asbestos Removal Contractors
Mario Ramirez is the Founder and Manager of Asbestos Removal PRO. He is an environmental and civil engineer from Georgia Tech, who puts all his effort into ensuring our customers get the safest, highest-quality service possible.
His team of licensed contractors has the ability and expertise to assist you in asbestos removal, encapsulation and disposal – no matter the location or issue. The team at Asbestos Removal PRO will go above and beyond to ensure your complete satisfaction.
If you're wondering if your insurance will cover your asbestos insurance claims, we're here to help. At Asbestos Removal PRO, we have done work with most insurance companies in Florida, and have a good understanding of their policies, regulations, and requirements. 
Our team has worked closely with many insurance companies including: 
Allstate

State Farm

Geico

Liberty Mutual

Nationwide

Homesite
So, if you're looking to file an asbestos insurance claim in South Florida, read on!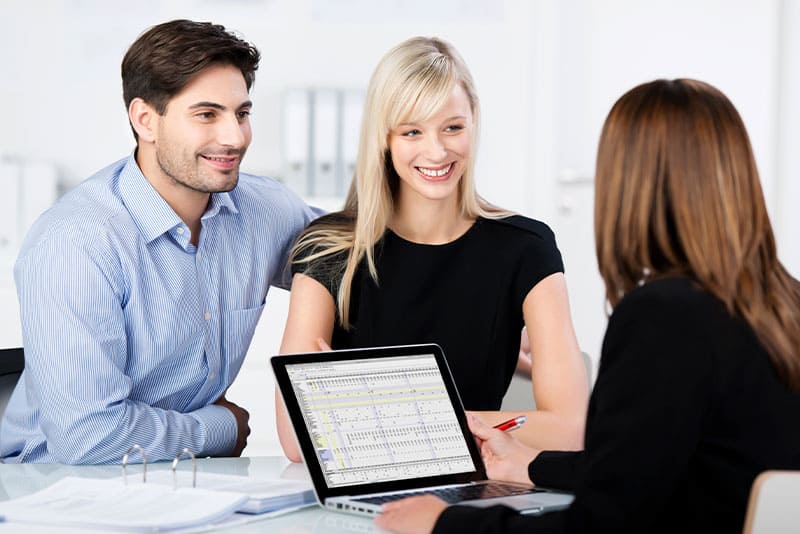 What is Asbestos?
Asbestos is a naturally occuring mineral with heat and sound resistant properties that was commonly used in construction until the 1980s. That was when it was discovered that asbestos fibers are extremely hazardous to your health.
Asbestos can cause serious diseases and ailments such as mesothelioma, asbestosis, lung cancer, and ovarian cancer. You might not see side effects to asbestos exposure for a long time – even decades later. However, some preliminary symptoms to look out for include:
A crackling sound when breathing
Chest pain or tightness
Fluid in the space surrounding your lungs
Abdominal swelling and distention
Abdominal or pelvic pain
Sudden weight loss
Top-quality services at competitive prices
We want a safe living environment to be affordable for everyone, so we do our best to keep prices comfortable – without ever skimping on quality.
Where we work
Asbestos Removal PRO offers asbestos removal services for both residential and commercial buildings in South Florida:
Miami Dade County
Coral Gables
Miami Beach
Miami Gardens
Kendall
El Doral
Homestead
Palm Beach
West Palm Beach
Boynton Beach
Delray Beach
Boca Raton
Fort Lauderdale
Hollywood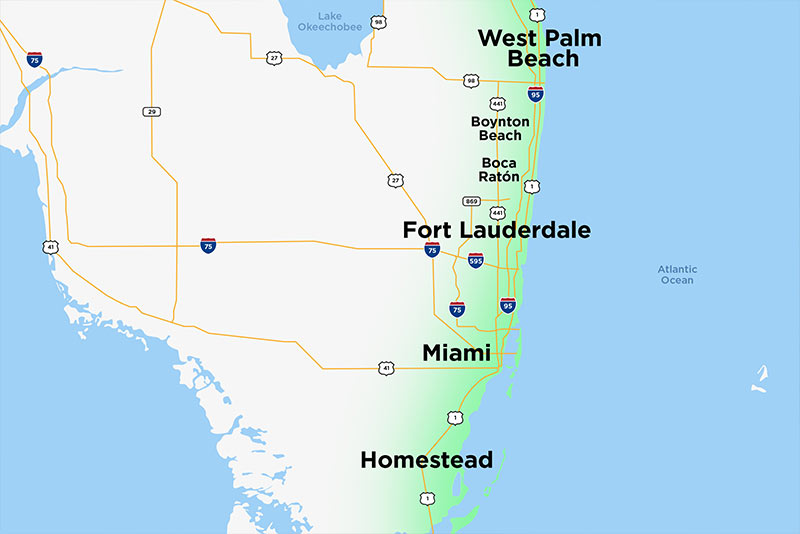 Why choose Asbestos Removal PRO:
Our team of asbestos removal contractors is certified and highly trained
We not only remove asbestos-containing materials, we look for the best ways to keep your home mold and asbestos free
We are fully licensed and registered by the Department of State Health Services (DSHS)
Each member of our team undergoes ongoing training to stay up-to-date on the latest and safest asbestos removal techniques
We have dedicated policies and procedures for safe asbestos removal
We serve multiple communities across the areas of South Florida and Atlanta
We pride ourselves on being green! We use the best equipment and techniques for the environment
Your health (and the health of your community) is our top priority
We are experts in working with all types of asbestos-containing materials
Hear what our happy customers have to say about our service
Barry Brow
Mario provides great service with pride for his profession. I called him from a list provided by my realtor having with expectations. He explained his services, performed the testing process & explained results in detail. Always polite, honest & quick to respond. I will be using his services again.
Shishay Habte

I called Mario after the carpet installer raised the possibility of asbestos presence. Mario came the same day, took a sample, and he emailed me the result the next day! Professional, honest and helpful guy! I recommend him to anyone with asbestos issues!
Dulce Downey
Amazing! No matter how many times I called them they always reply every question that I have. When they did the job they were super professional, fast and organized. I'm sure I did the bests choice for my and my family, my house is clean and safe thank to this amazing company and the people that work here.
Lynn Rechsteiner
Mario and his team did an asbestos roof abatement for us. They were professional, protected all surrounding areas, removed all debris promptly. We were very pleased and would highly recommend him and his team.
Contact us today for your free quote and consultation
Here at Asbestos Removal PRO, we want to make sure you are 100% happy with our service. That's why we offer free consultation and quotes on all projects – so we are both on the same page (with no hidden fees) before we ever begin work on your property.
Contact us online or give us a call at (954) 676-2755  to get started today.




"Asbestos Removal PRO website is owned and managed by Healthy Home Enterprises, LLC Certified Asbestos Contractor Firm