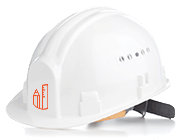 Asbestos Removal Company in South Florida
Founded & Managed by Mario Ramirez: Environmental and Civil Engineer From Georgia Tech
For years, we have worked with asbestos and have the ability, knowledge and expertise to assist you with any asbestos issue. We will manage, encapsulate, remove or dispose any type of asbestos-containing materials. Our service will give you peace of mind.
Our highly trained staff works with the latest environmental service techniques. That way, we will ensure your home or office is free and clear of asbestos or any other potentially harmful substances. Give us a call to know more: Asbestos Removal PRO. 
Our team goes above and beyond to ensure your complete satisfaction.
Areas we Serve:
Miami Dade County

Coral Gables

Kendall

Palm Beach

Boynton Beach

Fort Lauderdale

Boca Raton

West Palm Beach

Homestead
What is Asbestos?
We use the term asbestos to refer to different minerals that were commonly used in construction. They are now prohibited because of their hazard to your health. If you have asbestos-containing materials and move them or disturb them, you can be releasing fibres that are a risk to your health.
Higher Risks of Asbestos Exposure:
You may not have any symptoms of asbestos related diseases for many years. Be careful not to increase the risk by:
Working or living on or near damaged asbestos-containing materials

Inhaling big amounts of asbestos fibres
Renovating old structures without knowing of asbestos exiestence
Some products that may contain asbestos:
Ovens

Toasters

Stove-top pads
Local Asbestos Abatement Experts in Florida
If you think you are at a potential risk of Asbestos exposure, call a qualified professional to handle the problem. Here at Asbestos Removal PRO, we will carefully check the structures at your home of business and analyze each structure to identify and test areas where asbestos is suspected. 
​Our list of clients include schools, hospitals, residential properties and office buildings. We use the same equipment and expert team to take care of your asbestos-removal needs for all our jobs.
We will perform a testing process and make sure we check the building inside and out looking for asbestos. In addition to meticulous measures, our asbestos removal team does their best to educate clients about general environmental safety measures.
Why Work with Us?
We have your family's and your health as our top priority​.

We look for the best ways to keep your home mold and asbestos free.

We hold a full licence and are registered by the Department of State Health Services (DSHS) to work with all types of asbestos materials.

Our team is highly and constantly trained.

We have dedicated policies and procedures in safe removal methods

We serve the South Florida Area and the Atlanta area

We keep updated on the latest "green" equipment and techniques available

We are experts working with all types of asbestos materials, including:  

Asbestos insulation pipe lagging

Sprayed lagging

Cement flues

Cement water tanks

Floor tiles

Asbestos insulation boards
Barry Brow
Mario provides great service with pride for his profession. I called him from a list provided by my realtor having with expectations. He explained his services, performed the testing process & explained results in detail. Always polite, honest & quick to respond. I will be using his services again.
Shishay Habte

I called Mario after the carpet installer raised the possibility of asbestos presence. Mario came the same day, took a sample, and he emailed me the result the next day! Professional, honest and helpful guy! I recommend him to anyone with asbestos issues!
Dulce Downey
Amazing! No matter how many times I called them they always reply every question that I have. When they did the job they were super professional, fast and organized. I'm sure I did the bests choice for my and my family, my house is clean and safe thank to this amazing company and the people that work here.
Lynn Rechsteiner
Mario and his team did an asbestos roof abatement for us. They were professional, protected all surrounding areas, removed all debris promptly. We were very pleased and would highly recommend him and his team.




"Asbestos Removal PRO website is owned and managed by Healthy Home Enterprises, LLC Certified Asbestos Contractor Firm