Certified Asbestos Company by the State of Florida
Professional Asbestos Tile Removal in Miami, Florida and Nearby Cities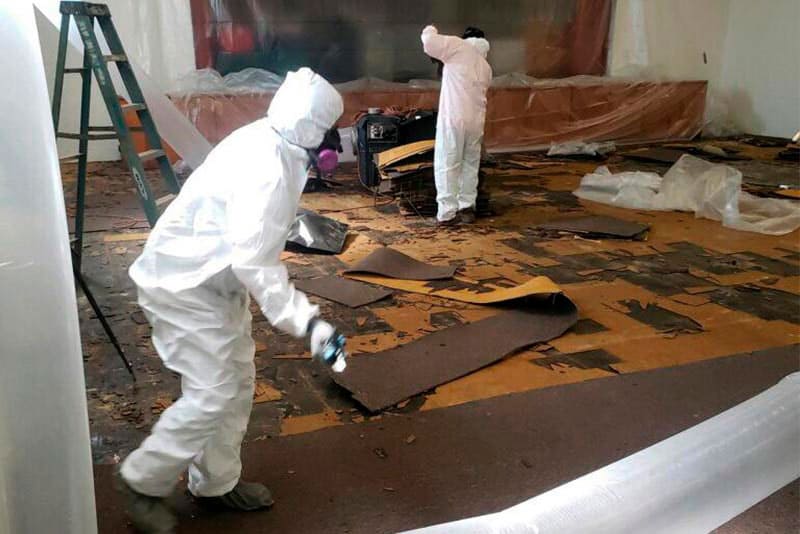 Asbestos Tile Removal in South Florida
Asbestos Removal PRO offers free quotes and consultations on asbestos tile removal in residential and commercial buildings in South Florida. Our certified contractors work in Miami, Miami Beach, Coral Gables, El Doral, Hialeah, Coconut Grove, Miami Shores, Kendall, Miami Gardens, Bayside, and Homestead.
Professional Asbestos Testing
Highest Standards of Quality Control
Accurate & Fast Results
Certified Asbestos Company
More than 21 Years of Experience
For a Free Estimate & Consultation Call Us at (954) 676-2755 or Click Here to Send Us a Message Now
Where we work
Asbestos Removal PRO offers asbestos removal services for both residential and commercial buildings in South Florida:
Miami Dade County
Coral Gables
Miami Beach
Miami Gardens
Kendall
El Doral
Homestead
Palm Beach
West Palm Beach
Boynton Beach
Delray Beach
Boca Raton
Fort Lauderdale
Hollywood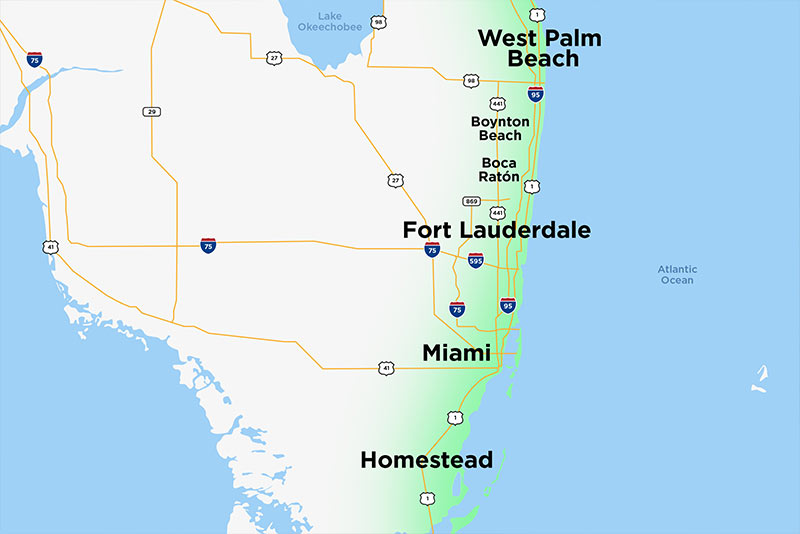 Does my building have asbestos tiles?
If you have an older home, it would be a good idea to have it tested for asbestos containing materials. Before it was scientifically proven that asbestos can cause health problems, such as cancer and lung disease, it used to be a popular building material. Since it was such a commonly used material, it is present in many buildings that were constructed before 1978. If you suspect that your building might have asbestos tiles, the best thing you can do is to schedule a professional inspection.
Asbestos fibers are too small to see with the naked eye, and have no smell. Due to its undetectable nature, it's impossible to know for sure whether or not asbestos is present without a test. Asbestos Removal PRO offers asbestos testing services to find out if your home or office contains asbestos.
We can confirm the safety of your building, and provide a free quote on the cost of asbestos removal with our team of licensed contractors. We will walk you through every step of the process to make sure you feel informed and confident in our work from start to finish. Since asbestos is a highly hazardous material, it should be handled by professionals who are certified in safely identifying and removing it.
What are asbestos tiles?
Asbestos tiles are floor or ceiling tiles that contain asbestos fibers. Asbestos is a naturally-occuring mineral with heat resistant and sound resistant properties and, as such, it was popular as a building material for many years.
It wasn't until the 1990s that asbestos was declared unsafe for use in construction. So if your building was constructed before that time, it's quite possible that you could have asbestos tiles.
When left alone asbestos tiles are not dangerous, but if they are disturbed from earthquakes, renovations, or even day-to-day wear and tear, the asbestos fibers in the tiles can become airborne.
If inhaled, asbestos fibers are extremely hazardous to your health. They can cause long-term and dangerous health issues like lung disease, pleural plaques, asbestosis, and even cancer. If you think you have asbestos tiles in your building, it's important to have them removed by professional contractors.
How does asbestos tile removal work?
Once our certified contractors at Asbestos Removal PRO have determined our building contains asbestos tiles, we will formulate a plan for asbestos abatement and removal. We will completely seal off any contaminated areas, and mark the work area clearly with signs to ensure the safety of you and your community.
We will then take extra care to completely contain the hazardous materials during removal, and to thoroughly clean the area afterwards. We will also test the air in the area to make sure it is safe and livable before taking down the protective barriers.
We follow all state, local, and federal safety guidelines and regulations, and will dispose of the asbestos tiles and other asbestos-containing materials in an official location far from the premises. Your safety is of paramount importance to our team at all times, so we will take extra steps to make sure you are healthy all throughout the asbestos tile removal process.
Get you free consultation and estimate on asbestos tile removal
Reach out to one of our qualified experts today to learn how we can help you with asbestos testing and removal. You can start your free quote and consultation today by calling us at (954) 676-2755 or sending us a message online.

Contact us and get a free quote
Mario Ramirez
If we are on a call please send us a text message and we will get back to you ASAP.