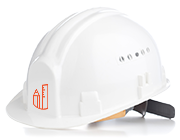 Asbestos Removal Company in Metro Atlanta, Georgia
Looking for an asbestos removal company in Atlanta? Asbestos Removal PRO can provide you with professional, efficient asbestos removal and give you back your peace of mind. Our company is certified by the state of Georgia to offer you a full range of services and support related to the removal of asbestos including asbestos abatement, asbestos encapsulation, asbestos containment, asbestos clean up, asbestos removal and asbestos disposal.
The removal of asbestos is tricky! Asbestos starts out as a rock-like mineral, but when used in construction materials or paints, it begins to shed a very fine dust. It is odorless and the dust it forms cannot be perceived simply by looking. Since asbestos doesn't leave obvious markers to indicate its presence, proper testing is important. If asbestos is identified, then safely and quickly removing it is critical. This process should always be handled by professionals as the removal of the asbestos can create more of the dust that is linked to health hazards.
Asbestos Important Information
"Asbestos Removal PRO website is owned and managed by Healthy Home Enterprises, LLC Certified Asbestos Contractor Firm