What does asbestos tile look like, and how do you know if you have them on your property?
Asbestos tiles were a common construction material before the 1980s because they were strong, durable, and insulating. They provided fireproofing for buildings, and were great for flooring in high-traffic areas. 
Unfortunately, asbestos tiles were then found to be extremely hazardous to health – causing lung disease and mesothelioma cancer among other issues. Used in both residential and commercial buildings –  and in many different locations – so, as a property owner, it's important for you to know how to identify them and asbestos tile removal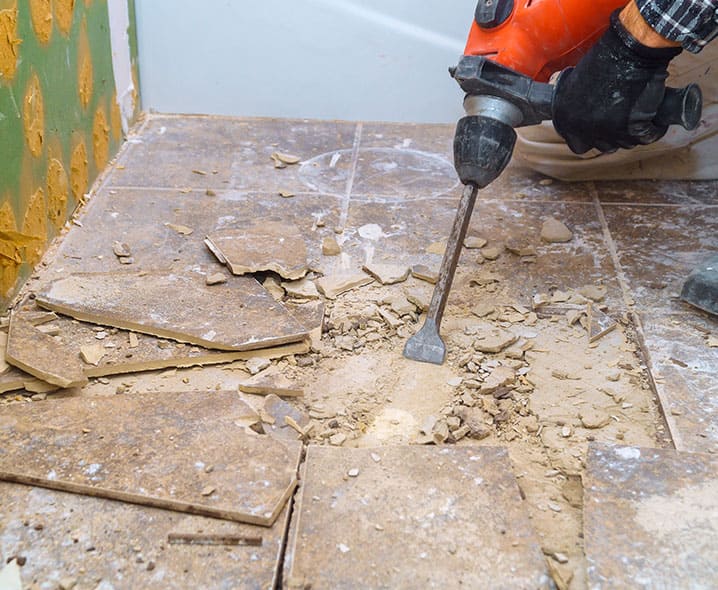 What are asbestos tiles?
Asbestos tiles can be found on roofs, walls, floors and ceilings. They are often difficult to identify, since asbestos fibers cannot be seen with the naked eye. 
Asbestos tiles aren't made of pure asbestos – they are mixed with other ingredients like asphalt, cement, or vinyl. 
The easiest way to be certain if your tiles contain asbestos is to contact an asbestos abatement and removal professional, like the contractors at Asbestos Removal PRO. Our licensed contractors can test your building to see if there are any asbestos-containing tiles present. 
That being said, there are some indicators that your tiles could contain asbestos. 
What does asbestos tile look like?
To help you determine if you should give us a call, here are some things you should look out for:
What does asbestos roof tile look like? 
Asbestos roof tiles are made from asbestos cement. They look very similar to slate roof tiles. If your roof shingles look like they are made of cement or gray stone, it would be a good idea to have them tested by professionals – especially if they appear to be deteriorating.
What does asbestos tile look like on ceilings? 
Asbestos ceiling tiles are usually light in color and 2×2 or 2×4 feet in size. The surface of the tile will have mild texturing, like a powdery appearance, and they can often be identified by their trademark pinhole markings. 
What does asbestos wall tile look like? 
Asbestos wall tiles are less common, but they do exist. They were often mixed with vinyl, and come in every color under the sun. More common is asbestos-containing adhesive that was used to install wall tiles.
If some of your wall tiles have come loose, and the backing appears to be thick and black, you should give our team a call. 
What does asbestos tile look like on floors?
Asbestos floor tiles are usually mixed with vinyl or asphalt and come in a multitude of colors. That's why answering the question "What does asbestos tile look like?" is a bit harder when it comes to flooring. 
Asphalt tiles are usually gray or black, and often have a characteristic black and white stripy pattern to them. They may look grimy, oily, or discolored in spots, as asphalt changes color and texture as it breaks down over time.  
Vinyl tiles were common in pastel hues of blue, green, pink, and cream. It is extremely hard to determine if your vinyl floor tiles contain asbestos just by looking at them. 
The only way to know for sure if your floor tiles contain asbestos is to get them tested, but if your home was built between 1920-1960, and the floor tiles are 9 inch, 12 inch, or 18 inch squares, there is a good chance they contain asbestos. 
What to do if you think you have asbestos tiles 
If you have asbestos tiles on your property, it's important to hire professions rather than deal with them on your own. If dealt with improperly, asbestos fibers will be released into the air, which can cause irreparable health issues. 
Luckily, Asbestos Removal PRO provides free quotes and consultations on our asbestos testing and removal services. Just give our friendly team a call today. 
Our locations
Metro Atlanta, GA
Asbestos Removal PRO
3338 Peachtree Rd, Unit 2104
Atlanta, GA 30326
Phone: 404.456.6438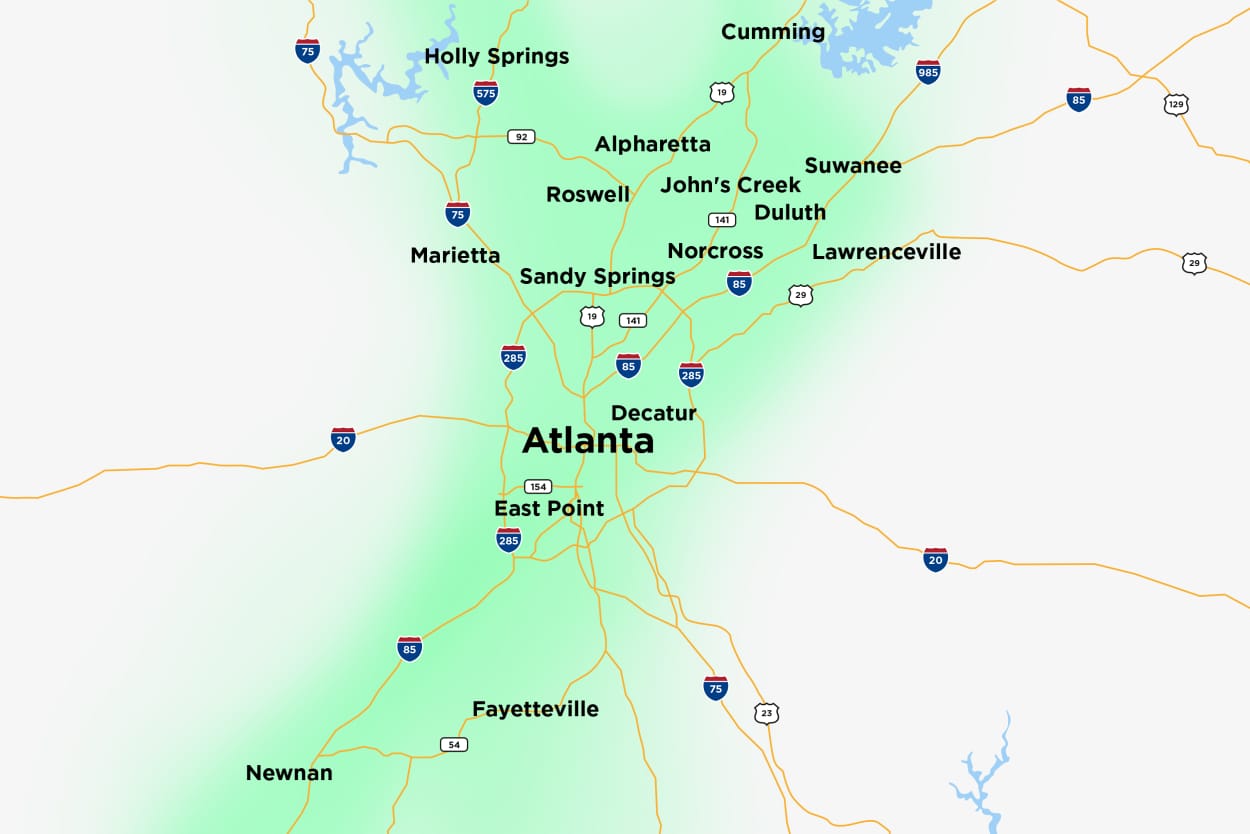 South Florida
Asbestos Removal PRO
827 NW 47th St,
Miami, FL 33127
Phone: 305-699-2565