Do you know that buildings constructed before 1980 are considered high-risk for asbestos exposure through multiple asbestos-containing products? Here at Asbestos Removal, we can help you so that these products are not creating a potential danger for you or your family.
Asbestos is not hazardous as long as it is undisturbed. But sometimes when you have repairs at home or at your office, they can disturb the insulation or drywall creating a potential danger. Another problem you may face is when some areas of your ductwork and venting may have degraded. Then it may be time to look for a safe removal or enclosure of these areas. You can call the HVAC of Atlanta experts.
Asbestos Hazards in Your HVAC systems?
If you are not sure whether you may be at risk, look for any of these signs, then let us work with the HVAC of Atlanta professionals.
Houses built between 1930 and 1950 may have asbestos as insulation.

Some roofing and siding shingles are made of asbestos cement.
Places where we may find asbestos:
Textured paint and patching compounds used on wall and ceiling joints 

Artificial ashes and embers sold for use in gas-fired fireplaces 

Older stove-top pads 

Walls and floors around wood burning stoves

Some vinyl floor tiles and the backing on vinyl sheet flooring and adhesives

Hot water and steam pipes in older houses

Oil and coal furnaces and door gaskets (insulation)
Be careful with HVAC units where asbestos can be found:
Cement

Floor and ceiling tiles

Gaskets, wires

Insulation, including HVAC duct insulation

Pipes

Roofing and shingles

Sealants, adhesives, and glues
A source of asbestos fibers in your home HVAC system can spread asbestos fibers.We have teamed up with HVAC of Atlanta to offer the best possible solution for your home. 
We are a qualified abatement contractor that follows all regulations and follows all the established guidelines given by the local authorities to keep our staff safe!
Did you know that HVAC professionals are responsible for testing, repairing and overhauling the complex ventilation systems? They work on rooftops, garages, attics and other spaces where asbestos hazards are higher. This is to make sure your HVAC systems work properly and efficiently in your residence or in your business.  
This work also implies asbestos exposure. This, as you may have heard, is the primary cause of mesothelioma, and can also lead to asbestos lung cancer and asbestosis. We take all the measures and comply with government regulations to take care not only for the safety of your family and business but also for the people we work with. 
What we Do to for Personal Protective Equipment (PPE)
Protective Clothing
Our protective clothing is mostly disposable and consists of coveralls, a head cover, and foot covers made of a synthetic fabric which does not allow asbestos fibers to pass through. 
All our professionals are properly trained in the use, removal, and disposal of protective clothing after use. 
Respiratory Protection
We only use approved respirators, suitable for the hazards to which the worker is exposed, is only one aspect of a complete respiratory protection program. We are trained in responsibilities for respirator cleaning, storage, and repair.
In addition to this, we do regular medical examination of workers for respirator use and work-site supervision. 
Our locations
Metro Atlanta, GA
Asbestos Removal PRO
3338 Peachtree Rd, Unit 2104
Atlanta, GA 30326
Phone: 404.456.6438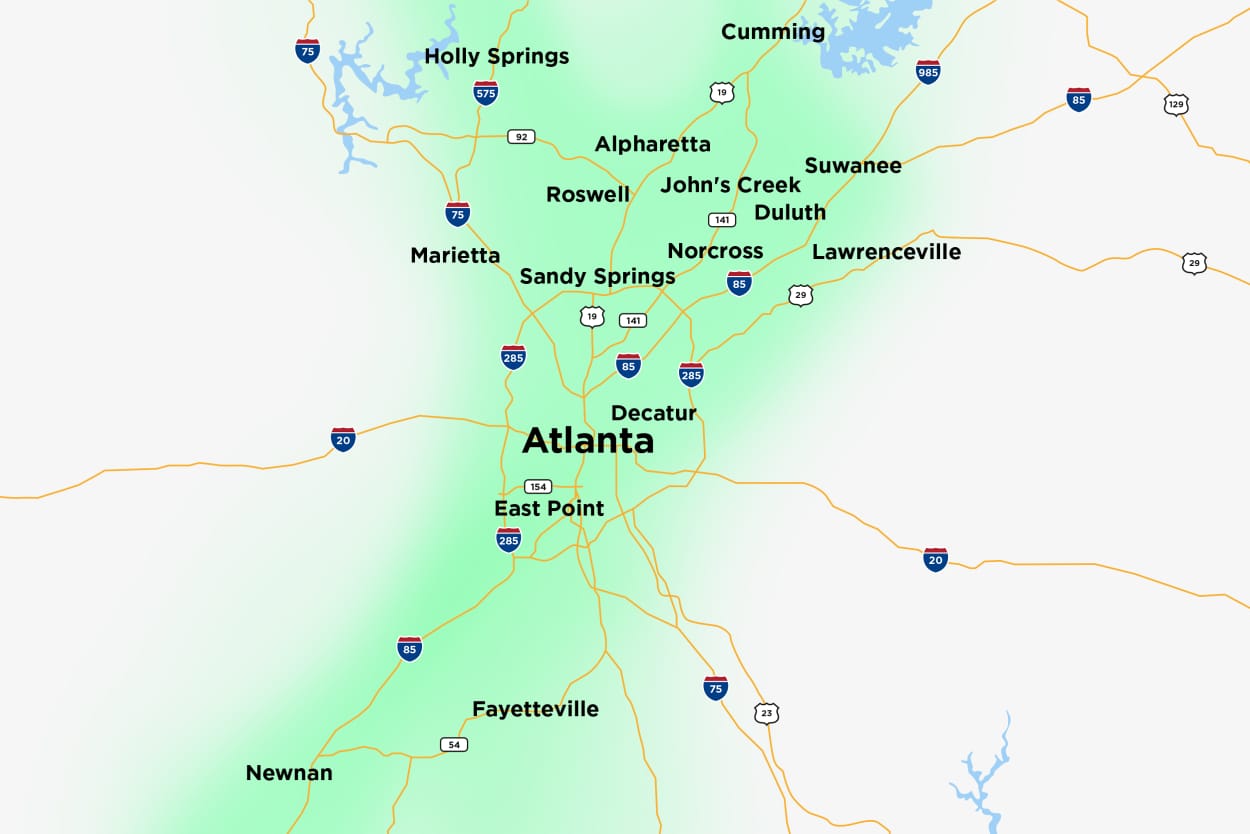 South Florida
Asbestos Removal PRO
827 NW 47th St,
Miami, FL 33127
Phone: 305-699-2565