Certified Asbestos Company by the State of Florida
Professional Asbestos Testing in Miami, Florida and Nearby Cities
Asbestos Removal PRO provides an asbestos testing service for residential and commercial buildings all over South Florida, including Miami Dade County, Coral Gables, Kendall, Palm Beach, Boynton Beach, Fort Lauderdale, Boca Raton, West Palm Beach, and Homestead.
If you are worried that your building contains asbestos, don't hesitate to give us a call. We provide free quotes and consultations for the safety of our clients.
Professional Asbestos Testing

Highest Standards of Quality Control

Certified Asbestos Abatement Company
100% Safe Asbestos Removal
More than 21 Years of Experience
For a Free Estimate & Consultation Call Us at (954) 676-2755  or Click Here to Send Us a Message Now
Where we work
Asbestos Removal PRO offers asbestos removal services for both residential and commercial buildings in South Florida:
Miami Dade County
Coral Gables
Miami Beach
Miami Gardens
Kendall
El Doral
Homestead
Palm Beach
West Palm Beach
Boynton Beach
Delray Beach
Boca Raton
Fort Lauderdale
Hollywood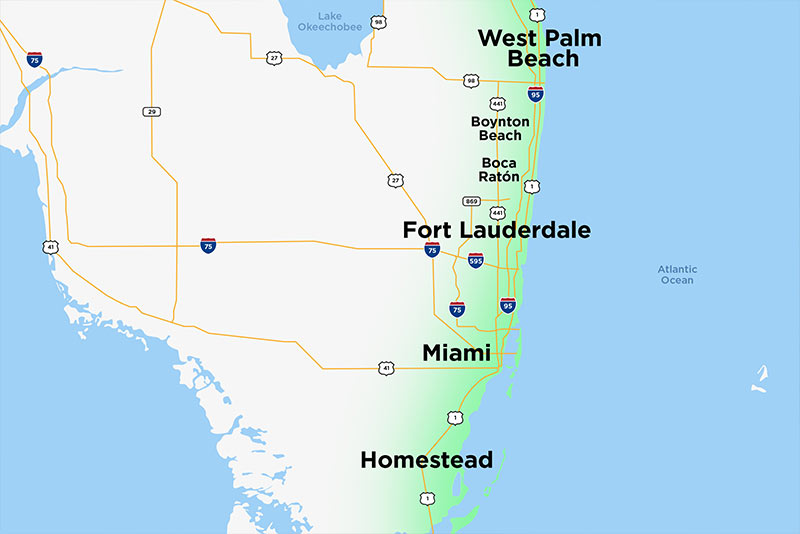 What is asbestos?
Asbestos is a naturally occuring mineral made of thin, microscopic fibers. These fibers have heat-resistant and insulating properties, which made them incredibly popular as a building material for decades.
Unfortunately, asbestos fibers are also highly dangerous. If inhaled, asbestos can cause serious health issues, including lung disease and mesothelioma cancer. If you suspect there might be asbestos in your home, it is important to get it tested.
Getting your home or office inspected for asbestos can help to prevent any negative consequences that come with residing or spending time in a building that contains asbestos. Although asbestos has yet to be officially banned in the United States, the Environmental Protection Agency regulates six types of asbestos. Asbestos has been scientifically proven to cause cancer and other health problems.
Small asbestos fibers can be released into the air through renovations, environmental disturbances or even work-related movements. Asbestos can even be carried on clothes, shoes, skin and hair, which can lead to secondary exposure. For these reasons, it is critical to have asbestos handled safely by professionals.
When should I test for asbestos?
Our clients at Asbestos Removal PRO come to us for testing for all sorts of reasons, but here are the main times we think it is important to call an asbestos testing service:
1. If you own or reside in an older building
Asbestos was used commonly in buildings from the 1930s to 1980s. If your building was constructed during that time, there is a high probability that one or more of the materials used contains asbestos.
As your building ages, the asbestos fibers will slowly break down and become more friable and dangerous. It is important to have older buildings tested and inspected for asbestos to keep your family and community safe.
2. Before remodeling
If you plan to renovate your home, you are at serious risk of unearthing and disturbing asbestos-containing materials. Before opening up any walls or replacing tiles, it's important to test for asbestos so as not to put yourself or the workers at risk.
3. When buying or selling a property 
It is worthwhile to test any properties on the market to make sure they are safe to live or work in. You need to make sure it is a sound investment for all involved, and an asbestos test can set everyone's mind at ease.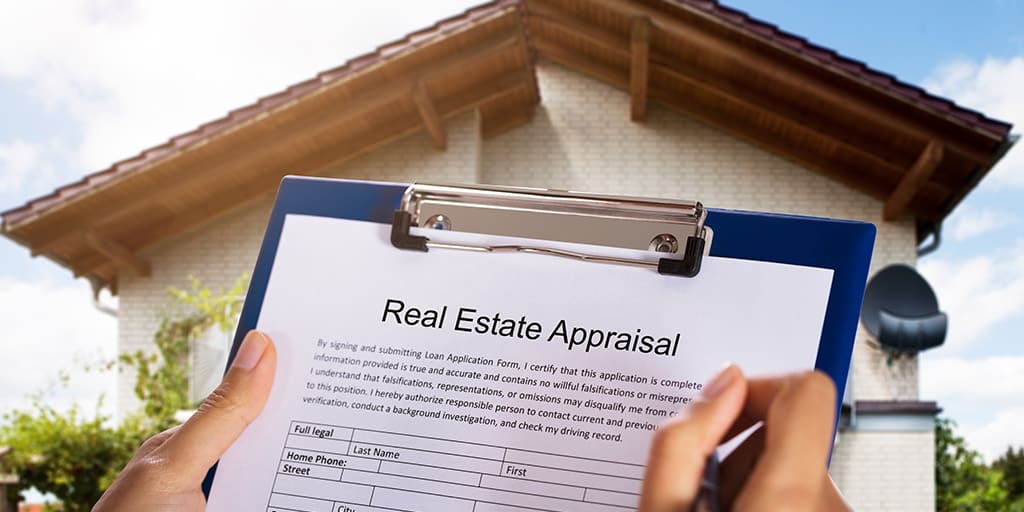 Should I call an inspection service?
While there are DIY asbestos testing kits, they put you at a high risk of exposure. It's always safest to contact a licensed asbestos removal service to conduct testing. Asbestos Removal PRO is a certified asbestos contractor firm dedicated to cost-effective, safe methods.
To test for asbestos in your home or commercial building, we will remove very small pieces of material from areas in question, and take them to a certified lab. We will then provide you with a report, including the location and type of any asbestos, as well as whether it is present in the air.
Schedule your free consultation with Asbestos Removal PRO today
Asbestos Removal PRO offers a top-quality service at affordable prices, and your safety and well-being is always our first priority. To ensure your building is safe, we offer free quotes and consultations on asbestos testing and removal throughout Southern Florida.
Contact us and get a free quote
Mario Ramirez
If we are on a call please send us a text message and we will get back to you ASAP.