Certified Asbestos Company by the State of Florida
Asbestos Abatement in South Florida
Abatement is the safe physical removal of hazardous material from a residential or commercial property. It is a complicated procedure that requires entirely sealing off the contaminated area, removing the contaminants, and thoroughly cleaning the area afterwards.
The contractors at Asbestos Removal PRO are licensed and trained in asbestos abatement, and can help you ensure that you and your community are safe throughout (and after) the abatement process.
Professional Asbestos Testing

Highest Standards of Quality Control

Accurate & Fast Results
For a Free Estimate & Consultation Call Us at (954) 676-2755  or Click Here to Send Us a Message Now
Where we work
Asbestos Removal PRO offers asbestos removal services for both residential and commercial buildings in South Florida:
Miami Dade County
Coral Gables
Miami Beach
Miami Gardens
Kendall
El Doral
Homestead
Palm Beach
West Palm Beach
Boynton Beach
Delray Beach
Boca Raton
Fort Lauderdale
Hollywood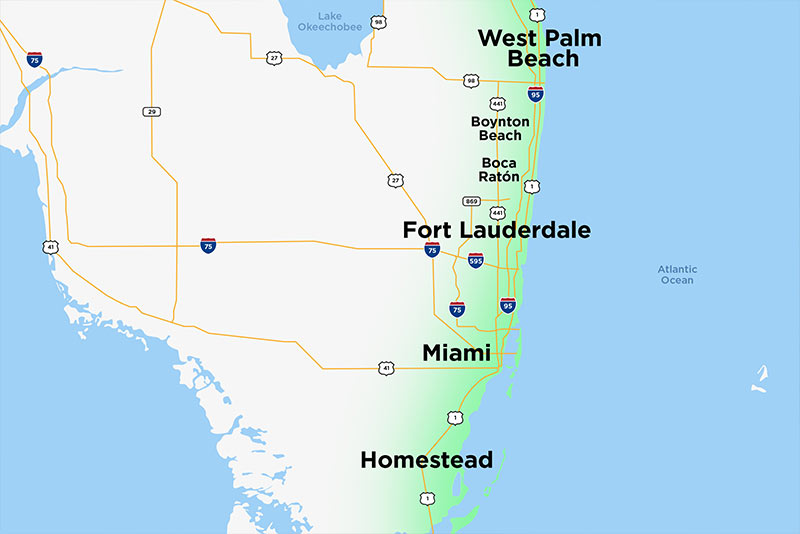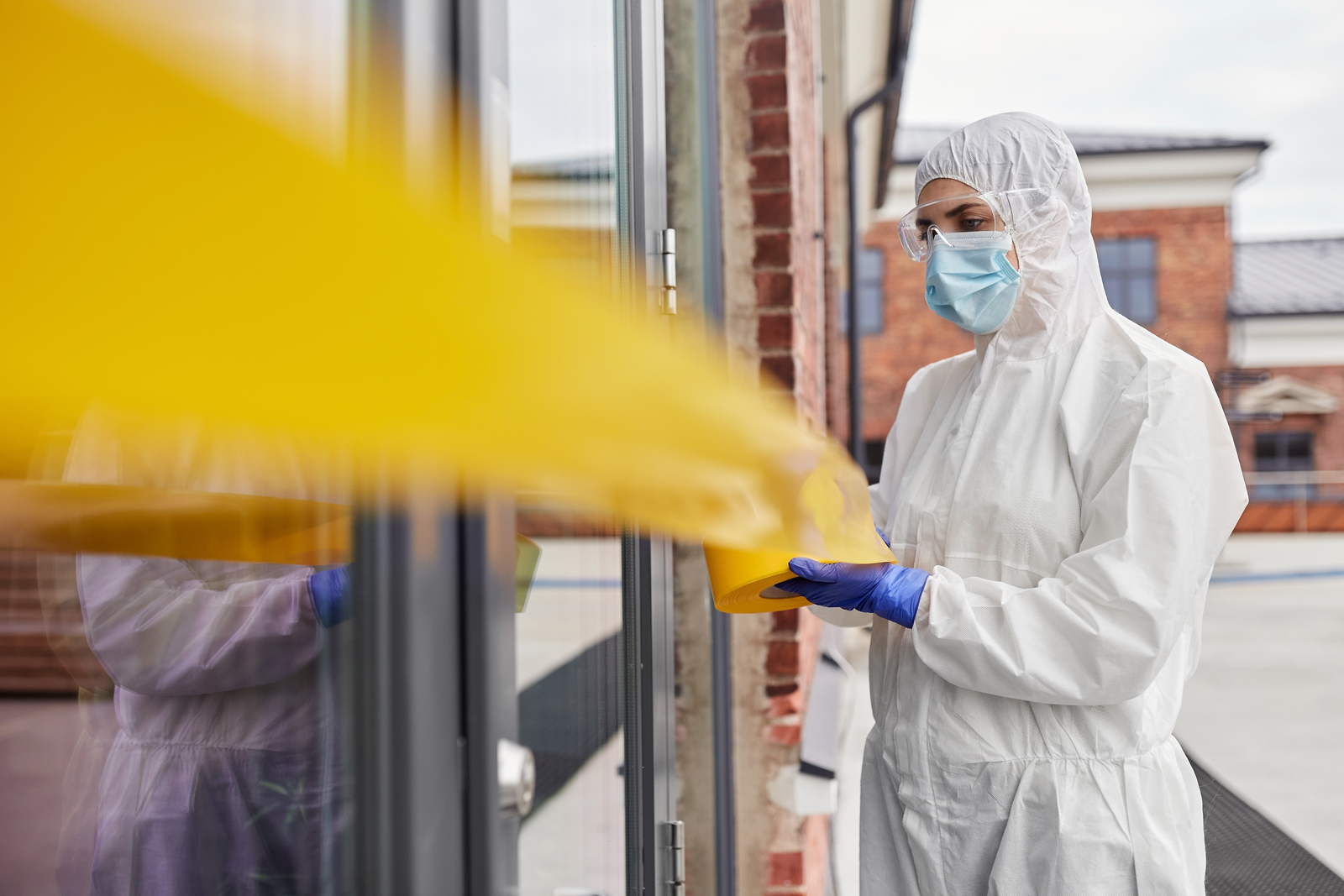 I think I have asbestos in my building, what do I do now?
If you think your building has one or more asbestos containing materials, it's important to contact a certified asbestos removal firm. Licensed asbestos contractors can help you test your building for hazardous materials, and formulate a safe and effective plan for removal.
It is very important that asbestos materials be handled by experts who are familiar with the safety standards and procedural methods used to remove asbestos. Given the health hazards associated with asbestos, it's necessary that it be handled with caution. If you suspect that your building may have asbestos, you should call a professional before beginning any type of construction project. The disturbances caused by construction can lead to dangerous asbestos fibers being released into the air.
Asbestos abatement mitigates the risk of asbestos fibres being released into the air. Abatement is needed to protect construction workers and members of the community from the negative side effects of asbestos.
What is asbestos, and why is it an issue?
Asbestos is a mineral that was popular in construction from the 1930s-1980s. While it has many positive characteristics such as heat insulation, sound insulation, and durability, none of these benefits outweigh the danger and health risks associated with exposure to asbestos. Over the past decades, the high risk of developing cancer after exposure to asbestos has been studied and a scientifically-proven link has been established.
Asbestos fibers are harmful if inhaled. They can cause many ailments and diseases, including multiple forms of cancer. While the fibers are not dangerous if left undisturbed, they can easily become disturbed during construction projects, or over time from natural wear and tear.
Considering the health risks that asbestos poses, it is very important to have your residence, office space, school, retail space or other property type inspected if there is suspicion of the presence of asbestos. Having your property properly inspected by professionals can give you the peace of mind that comes with knowing if your building contains asbestos and the level of risk that it presents. 
The asbestos abatement process explained:
Asbestos abatement is a very complicated process that must be left to professional contractors. The abatement process includes:
Creating a plan – We will create a detailed plan on how the area will be treated, including the preparation and cleanup process. The work plan will abide by all local, state, and federal laws.
Marking off the site – We will clearly mark the site with signs and boundaries and inform all building occupants that they must leave the area until the completion of abatement.
Sealing the area – Our contractors will seal off all treated areas with thick plastic sheets – including covering air ducts and disabling HVAC systems.
Removing the materials – Our team will wear protective clothing and respirators and work to ensure no fibers enter the air. We do so by wetting the hazardous materials and sealing them in protective lining before disposal. They will also create a decontamination chamber to be used before exiting the work site.
Vacuuming the area – We will use special vacuums with HEPA filtration to minimize the dispersal of asbestos fibers during removal, and to clean the surfaces afterwards.
Cleaning the site thoroughly – After we have removed or encapsulated all asbestos-containing materials, we will clean the area and take air samples to ensure the site is safe. We will only remove the plastic barriers once the site is established as safe.
Contact our team for your free quote and consultation
Asbestos Removal PRO offers competitive pricing and free consultations and quotes to all our customers in the South Florida area. Contact our helpful team today to learn more about our asbestos abatement services.
Contact us and get a free quote
Mario Ramirez
If we are on a call please send us a text message and we will get back to you ASAP.