Certified Asbestos Company by the State of Georgia
Professional Asbestos Removal in Atlanta, GA and Nearby Cities
Commercial Asbestos Removal in Atlanta
The licensed contractors at Asbestos Removal PRO can accommodate commercial asbestos projects of any size for companies from private to corporate. We will find a cost-effective and efficient way to safely remove any asbestos-containing materials from your property.
Professional Asbestos Abatement
Highest Standards of Quality Control
Certified Asbestos Abatement Company
100% Safe Asbestos Removal
More than 21 Years of Experience
For a Free Estimate & Consultation Call Us at 404.456.6438 or Click Here to Send Us a Message Now
Where we work
Asbestos Removal PRO offers asbestos removal services for both residential and commercial buildings in Atlanta, GA and Nearby Cities:
Alpharetta
Atlanta
Cumming
Decatur
Duluth
East Point
Fayetteville
Holly Springs
Lawrenceville
Marietta
Newnan
Norcross
Roswell
John's Creek
Suwanee
Sandy Springs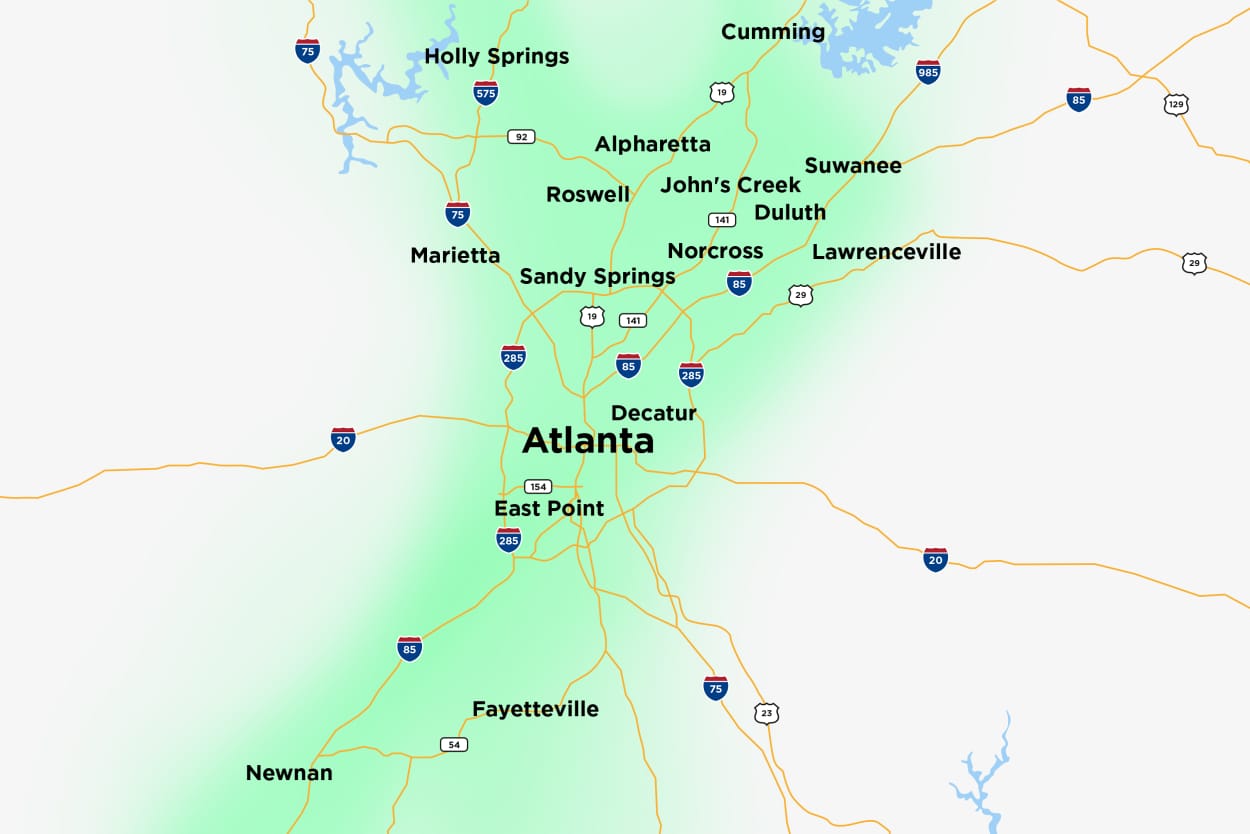 What is asbestos, and why was it used in building construction?
Asbestos is a naturally occurring and fibrous mineral that was commonly used in construction up until the 1980s. Asbestos fibers are both light and durable, and have natural fire-resistant and insulating properties, which made them extremely popular for building materials.
Many schools, churches, hospitals, and factories were constructed using asbestos-containing materials. This was before we learned how harmful asbestos fibers were to our health. If inhaled, asbestos can cause severe illnesses and cancers.
Industries we serve 
Asbestos removal PRO has experience in commercial asbestos abatement across many industries including:
Schools
Offices
Malls/Retail stores
Farms
Factories
Warehouses
Hotels
Garages
Hospitals/Medical centers
Multifamily Housing Buildings
Service you can rely on
The team at Asbestos Removal PRO is licensed in the removal of any friable or bonded asbestos-containing materials. We are fully certified in the state of Georgia, and follow all local, state, and federal safety guidelines.
We use highly sophisticated equipment, approved techniques and procedures, and undergo continuing training to ensure you receive the very best service at your place of business.
Contact us for a free quote and consultation
Your first consult with our team is absolutely free. Give us a call today at 404-456-6438, or send us a message to see how we can help you get your business back on track.
Contact us and get a free quote
Mario Ramirez
If we are on a call please send us a text message and we will get back to you ASAP.