Certified Asbestos Company by the State of Georgia
Professional Asbestos Removal in Atlanta, GA and Nearby Cities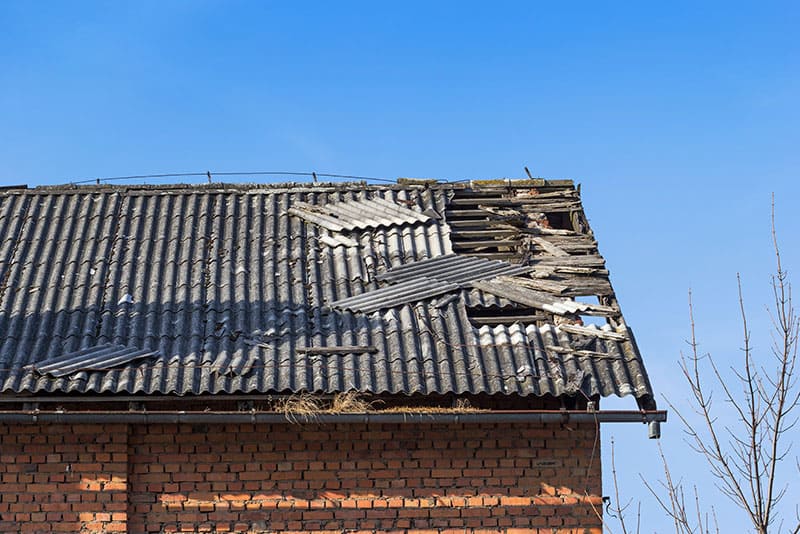 The roof removal process must be undertaken by professionals who are well-equipped with the tools and knowledge required to safely and efficiently remove all asbestos from your home. So, if you're concerned about potential asbestos in your home and your health, make sure to reach out to a trusted asbestos roof removal company as soon as you can.
At Asbestos Removal PRO, we'll walk you through the process to make sure you're confident in every step of the way.  If you're unsure whether or not you have asbestos-containing roof shingling, our professionals will be able to conduct a thorough and safe home test to confirm your situation.
Professional Asbestos Abatement
Highest Standards of Quality Control
Certified Asbestos Abatement Company
For a Free Estimate & Consultation Call Us at 404.456.6438 or Click Here to Send Us a Message Now
Where we work
Asbestos Removal PRO offers asbestos removal services for both residential and commercial buildings in Atlanta, GA and Nearby Cities:
Alpharetta
Atlanta
Cumming
Decatur
Duluth
East Point
Fayetteville
Holly Springs
Lawrenceville
Marietta
Newnan
Norcross
Roswell
John's Creek
Suwanee
Sandy Springs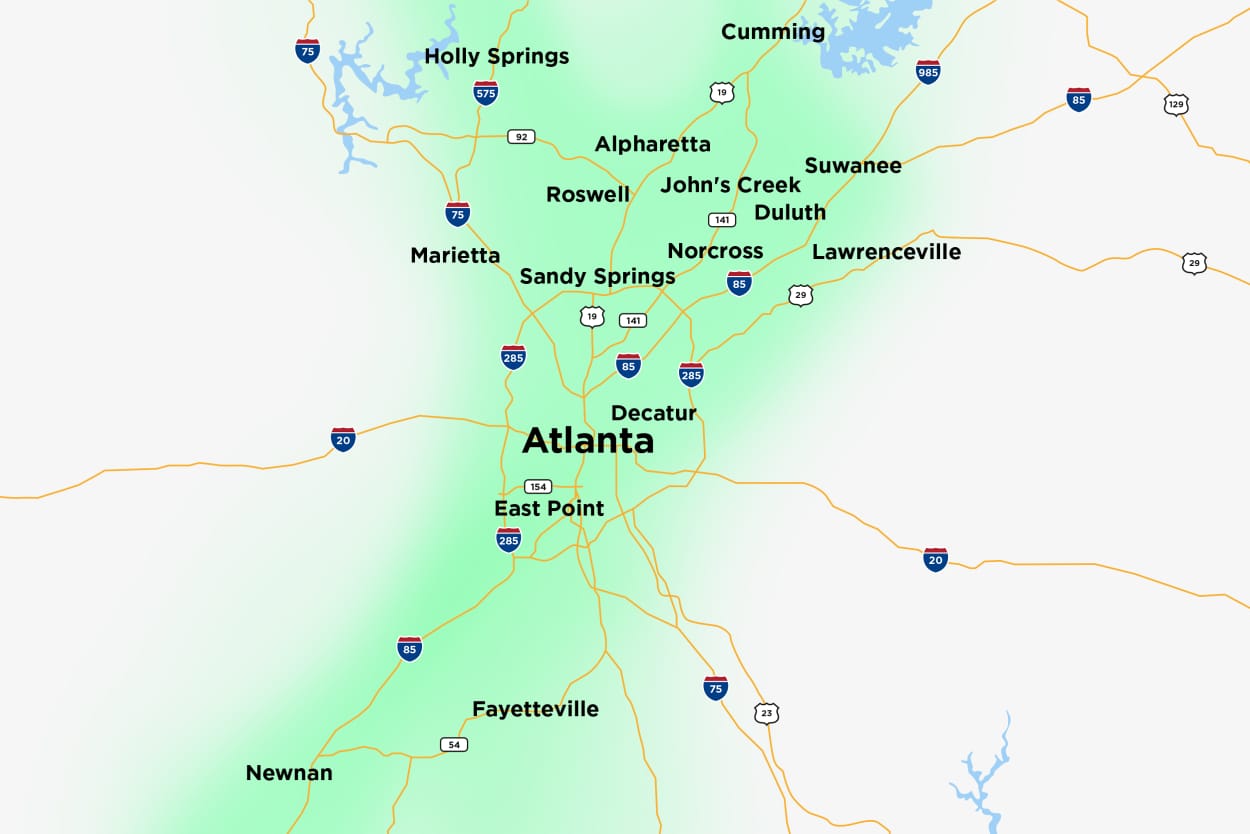 The Need for Asbestos Roof Removal
While asbestos came with a number of construction conveniences back in the day, it's now paired with feelings of terror. This is because people who have been exposed to the toxin have developed lung cancer, malignant mesothelioma, asbestosis, and other lung diseases and issues.
This is why contacting a certified asbestos roof removal professional or company is vitally important for your family's health.
As your qualified asbestos roof and shingle removal company, Asbestos Removal PRO also provides you with:
Professional and effective site decontamination
Aspectos inspection and testing
Safe and thorough containment and toxin removal
Proper disposal
In the 1980s, asbestos was a common home and commercial construction material. The reason asbestos roof removal has become such a massively popular service is because asbestos fiber was used in most shingles and tiles, making many homes that were built before the 1980s susceptible to asbestos contamination.
While shingles and tiles are now made from alternative and safer materials, homeowners of older structures may still face this dangerous substance within their homes. So, if you believe you may be one of these homeowners, connecting with an asbestos roof removal company or professional is the safest move.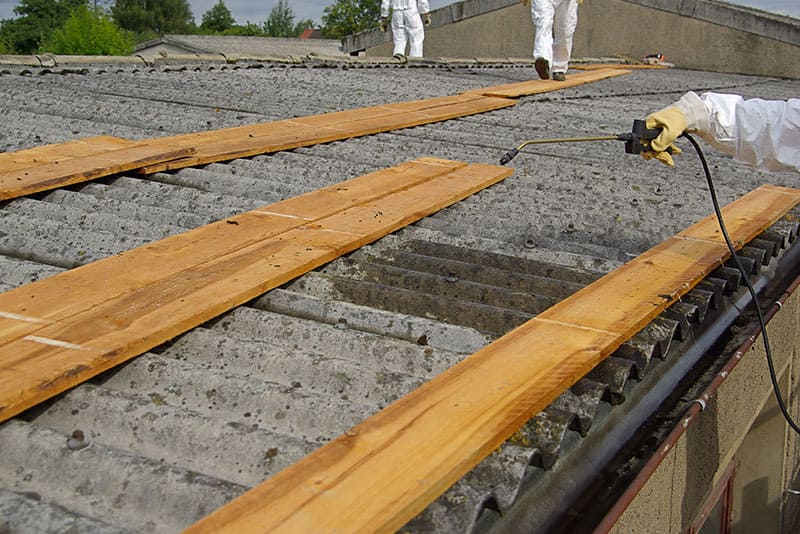 A Deeper Look Into Asbestos Roofing
Most asbestos roofing was classified as ACM, or in other words, asbestos-containing materials. The most common asbestos for roof tiling was known as Transite, a material comprised of Portland cement, asbestos fibers, and other various substances. 
This asbestos mixture was able to be molded and cut into specific shapes, suitable for roofing homes. Once dried, this material could also be drilled, making holes that assist in ease of shingling and roof design. 
This Transite, or asbestos-cement mixture was also rot resistant and fire-resistant due to the asbestos content, making these types of roofs extremely durable. In fact, with proper maintenance, it was said these roofing shingles could last as long as a hundred years. 

Contact us and get a free quote
Mario Ramirez
If we are on a call please send us a text message and we will get back to you ASAP.