Certified Asbestos Company by the State of Georgia
Professional Asbestos Testing in Atlanta, GA and Nearby Cities
Asbestos Survey in Atlanta
Need to test for asbestos in your building? Book an asbestos survey in Atlanta with the professional contractors at Asbestos Removal PRO. We offer affordable asbestos surveys and abatement services for the greater Atlanta area – and we can work with commercial and residential real estate of any size. 
Why should I get an asbestos survey?

Asbestos fibers are extremely harmful to your health if inhaled. If any asbestos-containing materials on your property are disturbed by construction or general wear and tear, it can have terrible consequences. That's because asbestos fibers have been proven to cause mesothelioma cancer, asbestosis, and lung disease among other issues.
Asbestos cannot be seen with the naked eye, and can only be identified through official testing. If you suspect that there are asbestos fibers in your home, it's important to have an asbestos survey done. 
For a Free Estimate & Consultation Call Us at 404.456.6438 or Click Here to Send Us a Message Now
What does an asbestos survey entail? 
An asbestos survey includes sampling materials from around your property and sending them to a registered laboratory for testing. These tests will identify if there are any asbestos-containing materials present. If any asbestos is found, we will help you mitigate the issue, and provide air testing to ensure the area is safe after asbestos removal. 
At Asbestos Removal PRO, our asbestos surveys in Atlanta are tailored to your needs and the specific characteristics of your building. We offer free quotes and consultations, and will keep you closely updated through every step of the survey process. 
If you are planning a renovation, we might only test in the areas that will be affected. If you're going to be doing demolition, however, we will need to do extensive testing of the interior and exterior materials of your building.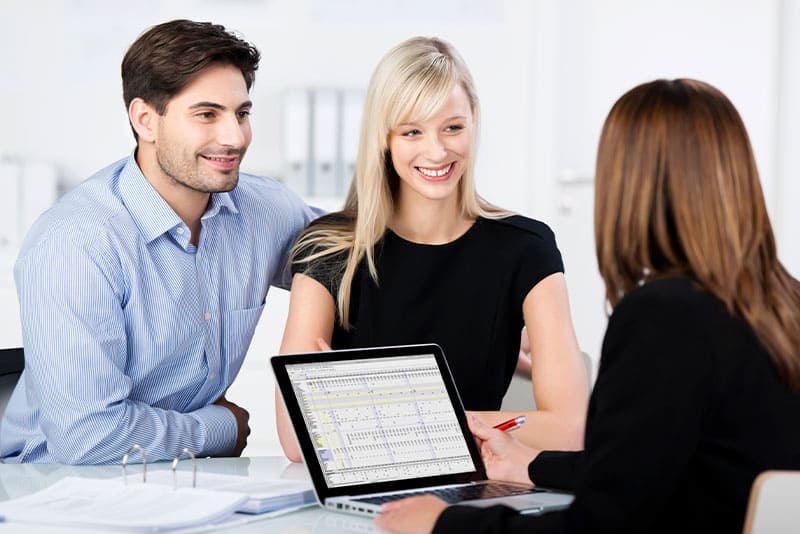 Some common asbestos containing materials include (but are not limited to): 
Insulation for pipes, fuse boxes, or boilers

Linoleum flooring

Popcorn ceilings

Vinyl floor tiles 

Baseboard and adhesives

Roof shingles

Vapor barriers
 When should I have an asbestos survey done?

An asbestos survey is always recommended (and sometimes required) if you are going to be doing any demolition or renovation work on your property – regardless of when your building was constructed. 
It is especially important to check for asbestos-containing materials if your commercial or residential property was built prior to 1981. Asbestos was commonly used in construction throughout the 1900s due to its heat-resistant, fire-proof, and sound-insulating qualities. 
Although it's much less common, asbestos continues to be manufactured and is still used in some building materials to this day. That's why, even if your building is modern, you may be required to complete an asbestos survey in Atlanta before you commence renovations. 
Asbestos surveys are part of due diligence before demolition or renovation, and during commercial real estate transactions or financing. OSHA requires that all materials be assumed to contain asbestos unless proven otherwise – so testing is a must for compliance!
It's best to hire a professional asbestos contractor right away if you plan to sell or update your property, so that an official asbestos assessment can be made. 
Schedule your asbestos survey in Atlanta today! 
Asbestos Removal PRO provides expert asbestos survey, testing, and abatement services to Atlanta and surrounding communities. We offer free consultations, and can walk you through the steps of our asbestos survey to your complete satisfaction before commencing any testing. 
Our certified professionals are current with all federal, state, and local regulations and requirements. We hold ourselves to the highest standard, and put the health of you and your family first and foremost in everything that you do. When you choose asbestos survey services with us, you're in good hands. 
Call today for your free estimate and consultation
Asbestos and lead abatement are an important part of public health if you are planning on doing remodeling or demolition, especially if you are dealing with older buildings and facilities.
Asbestos Removal PRO offers free quotes and consults on all our services. If you are interested in lead or asbestos abatement, please contact our team at 404.456.6438 or send us a message today.
Contact us and get a free quote
Mario Ramirez
If we are on a call please send us a text message and we will get back to you ASAP.