Certified Asbestos Company by the State of Georgia
Professional Asbestos Shingle Removal in Atlanta, GA and Nearby Cities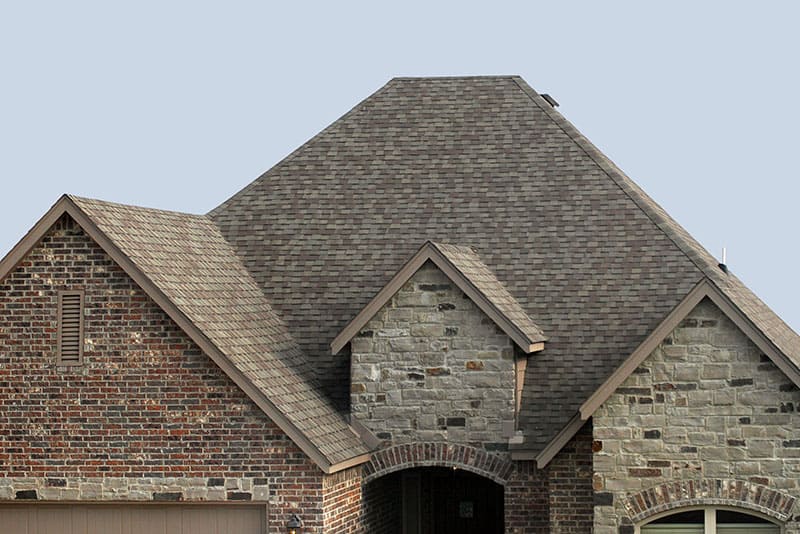 Asbestos shingles are one of the most common asbestos-containing materials found on residential properties. If your home was built before the mid 1980s, there is a good chance that your roof or siding shingles could contain asbestos.
What are asbestos shingles?
Asbestos shingles are roof or wall shingles made with asbestos cement board. These shingles were mass-produced from the 1930s to 1980s because they were a cheap and efficient building material.
Asbestos-cement shingles were so popular because they were durable and resilient and had natural insulation and warp-resistant properties. This made them ideal for roof protection.
Not every physical property of asbestos shingles is positive though. Soon, the medical industry became aware that asbestos fibers were extremely harmful when inhaled, and it was therefore made illegal for use in construction materials.
For a Free Estimate & Consultation Call Us at 404.456.6438 or Click Here to Send Us a Message Now
Where we work
Asbestos Removal PRO offers asbestos removal services for both residential and commercial buildings in Atlanta, GA and Nearby Cities:
Alpharetta
Atlanta
Cumming
Decatur
Duluth
East Point
Fayetteville
Holly Springs
Lawrenceville
Marietta
Newnan
Norcross
Roswell
John's Creek
Suwanee
Sandy Springs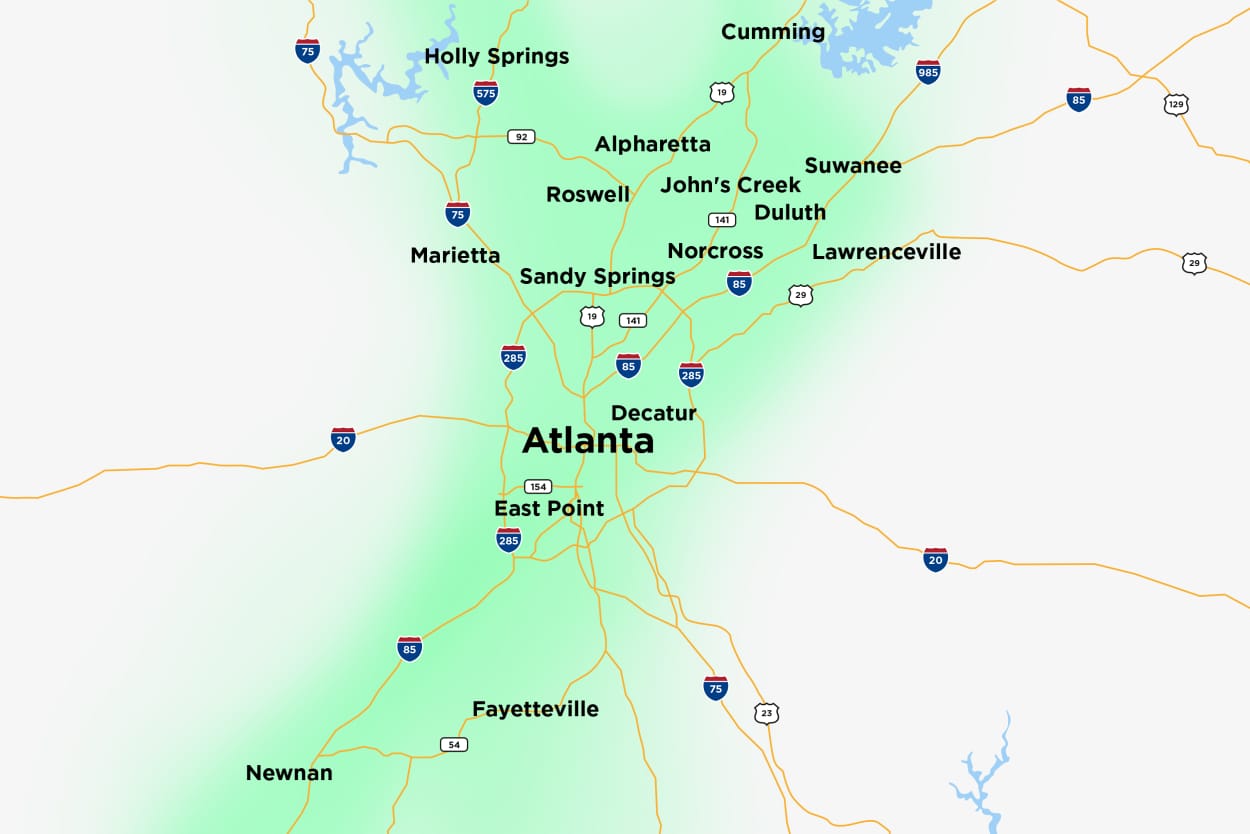 Why do I need to remove asbestos shingles?
Exposure to asbestos fibres in any capacity is not safe. Asbestos inhalation has been linked to many health issues, including mesothelioma cancer, asbestosis, and lung cancer. Asbestos fibres do not break down in the lungs, causing permanent scarring and disease.
Fortunately, asbestos shingles do not pose the same threat as friable asbestos products that break up easily. However, damaged or deteriorating shingles can be very harmful and should be inspected and removed from the premises.
Can I remove asbestos shingles myself?
Asbestos shingles should not be disturbed without proper safety measures in place. The cannot be broken, sanded, cut, drilled or sawed. Because they are both delicate and dangerous, it is not recommended that you handle them yourself.
To ensure the safety of not only yourself, but anyone in close proximity, it's important to contact a certified asbestos removal contractor. These certified companies, like Asbestos Removal PRO, know how to safely remove and replace asbestos shingles while following all the health laws and safety regulations.
Replacing asbestos shingles
Removal of asbestos shingles should always be carried out by a licensed contractor. They are skilled in removing and replacing asbestos siding shingles and roof shingles in a safe and efficient manner.
To ensure the safe removal and replacement of asbestos siding, Asbestos Removal PRO contractors will: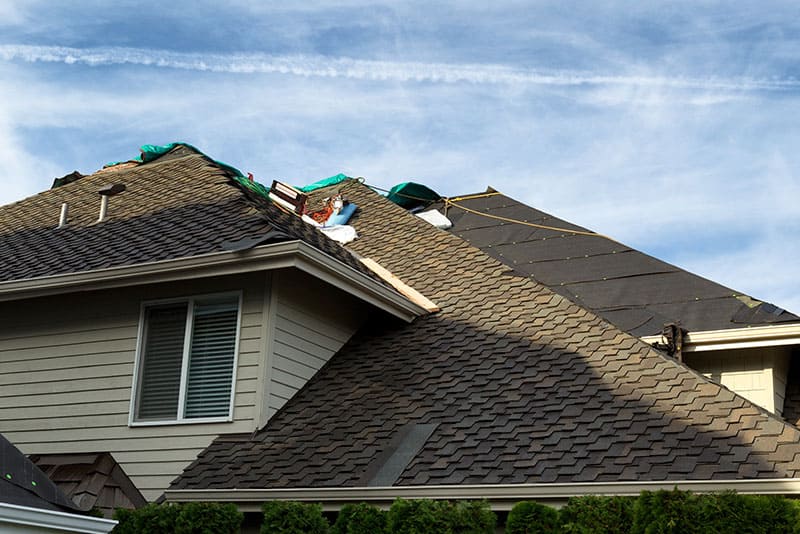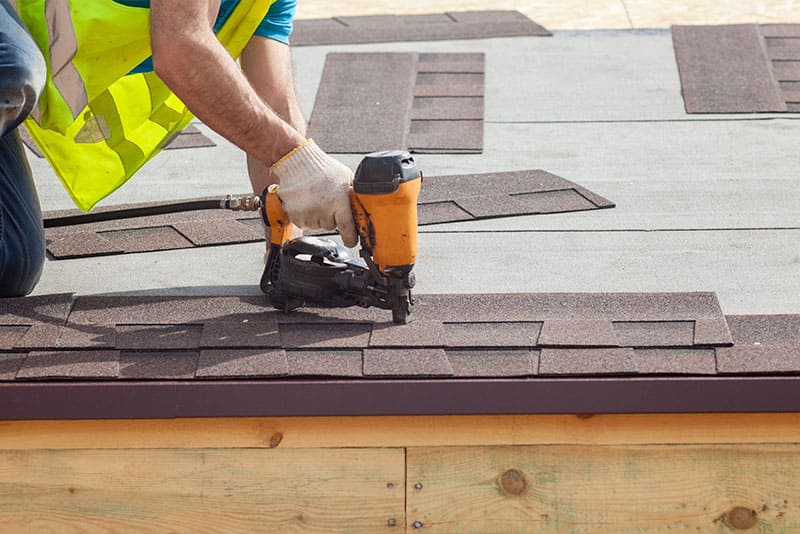 Place 6-mil plastic sheeting on the ground surrounding the house to catch debris.
Keep all windows and doors to the house closed during removal.
Post warning signs around the site to ensure the safety of the community.
Wear a properly fitted respirator that's approved for asbestos removal.
Work from the top down to avoid shingle breakage.
Wet the asbestos shingles to prevent excess fibers from becoming airborne.
Wrap asbestos siding in 6-mil thick plastic sheeting and secure the plastic with duct tape.
Clean the area thoroughly after removal of asbestos shingles.
Need asbestos shingles removed? Contact our team today.
Asbestos Removal PRO offers free quotes and consultations to our clients. We can help you test your property for asbestos materials, and are licensed to remove asbestos shingles in the state of Georgia.
Contact us and get a free quote
Mario Ramirez
If we are on a call please send us a text message and we will get back to you ASAP.